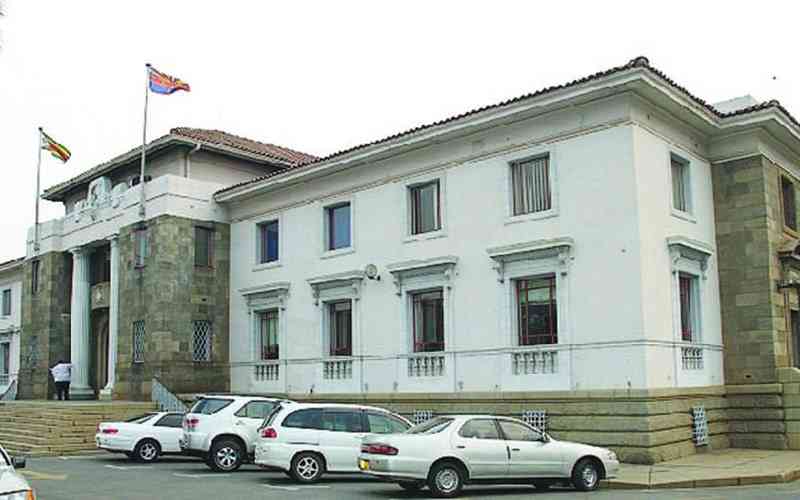 A HARARE City Council register of building plans presented in court yesterday revealed that the plan used by property developer George Katsimberis to build a show house in Borrowdale was not in the record book.
Katsimberis, who is suing Pokugara Properties' former general manager Michael Van Blerk for perjury, had told the court that he built the show house in accordance with a building plan duly approved by council.
The State alleges that Van Blerk lied in an affidavit to the High Court that Katsimberis used a fraudulent building plan to build the show house.
The building at the centre of controversy was demolished by Harare City Council in 2018, leading Katsimberis to file for perjury and malicious damage to property.
The matter has also sucked in council's former chief building inspector Roy Nyabvure, who stands accused of single-handedly approving the plan without circulating it to other departmental heads. Nyabvure appeared in court on Thursday and was remanded in custody to Wednesday for bail ruling.
Council's building plans records officer Owen Matombo yesterday told magistrate Ngoni Nduna that the building plan submitted in court by Katsimberis as an authentic document was not in the register book.
Matambo further submitted that other plans submitted by Pokugara Properties for approval were recorded in the register in February 2018 but the one used by Katsimberis was not. He added that Katsimberis' document bore a fake date stamp.
Matambo told court that his duties were to receive plans and give them back to the owners after approval.
The State closed its case yesterday, with Advocate Tawanda Zhuwarara representing Van Blerk saying he would file for discharge on Monday.
The State represented by Zivanai Macharaga said it would respond on Thursday.
Related Topics