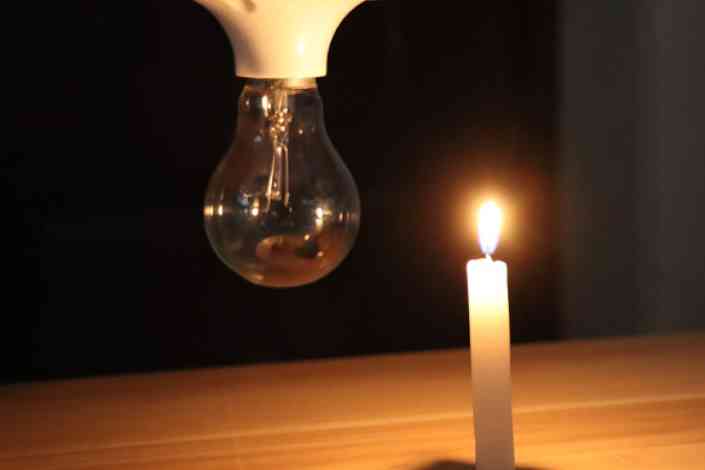 DESPITE a decline in grain supplies across the country as harvests deplete, business has been good for Tendai Chipere.
Chipere operates a small diesel-powered grinding mill in Harare's Waterfalls Suburb on the boundary of Mainway Meadows and Retreat areas.
Popularly known as "Paround," thousands flock to several small shops and the vegetable market daily, making it a perfect spot for a grinding mill.
Small millers in the same neighbourhood and in nearby shopping areas have traditionally given Chipere stiff competition as they operate much bigger and faster electricity-powered machines.
But this time, Chipere says he has the upper hand as his business has the ability to serve several customers unlike his competitors who have been going for days without operating due to long blackouts.
"By this time of the year, business is low unless you have maize supplies," Chipere said.
"It struck me recently when I noticed more customers actually come here because we hardly have power during the day in this part of town and this is good for me actually."
Small-scale miners who use diesel powered equipment are also not bothered by the growing power crisis.
Some businesses that depend on the national grid are, however, facing a crisis with some, including Blanket Mine and Tanganda Tea Company, now investing in mega solar plants.
For the rest of the industry, the story is different and gloomy with fresh fears of forced closures, bankruptcy, mass job losses as well as shortages of locally manufactured products.
Of late, prices of basic goods and services have been going up as businesses seek to hedge against operational losses amid indications of a possible heightening of the current crippling electricity crisis due to an envisaged significant drop in power generation.
With Zimbabwe having exhausted its annual water allocation at Kariba Dam for turning its turbines at the major hydro plant, production is seen plummeting to unprecedented levels and that could plunge the country into total darkness.
Zimbabwe is in the throes of rolling power cuts, which are likely to worsen after the Zambezi River Authority (ZRA) ordered the Zimbabwe Power Company (ZPC) to shut down its Kariba South Power Station until January next year for having exceeded its water allocation.
Following negotiations, ZPC's power generation capacity was later halved to 300 megawatts from 600MW, leaving a huge shortfall to meet local demand.
Zimbabwe already had problems of its own including a huge power deficit.
The country has the capacity to generate about 2 240 MW of power, but is producing less than 1000 MW.
Zesa has been unable to upgrade its power plants over the years due to a plethora of challenges including looting, mismanagement and use of unsustainable tariffs that saw the government heavily subsidising the utility and unable to reinvest.
Government says negotiations with neighbouring countries for electricity imports were ongoing to avoid a full-blown crisis.
Energy minister Soda Zhemu on Friday, however, said government was too broke to afford any imports.
At present, Zimbabwe is importing a combined 250 MW from Zambia, Mozambique and South Africa.
As the power crisis persists, Confederation of Zimbabwe Industries (CZI) president Kurai Matsheza said the future of the manufacturing sector in the interim is gloomy.
"Power turns the wheels of industry. Without it, the manufacturing sector is crippled," Matsheza told The Standard.
"The worsening power situation does not bode well for industry, particularly as we are in the busier period of the year.
"This situation will have an impact of lowering the capacity utilisation (of industry), which was trending upwards for the nine months of the year.
"More devastating is that with these crippling power cuts, some businesses may close as they cannot sustain the losses. This will lead to loss of employment."
He said the CZI is encouraging its members to consider other alternative sources of power such as diesel generators and solar.
"At a higher level we are engaging with authorities to find short- term solutions that can deliver power to our members," Matsheza added.
"This covers engaging Zambians for accommodation to continue getting power from Kariba."
The Zimbabwe Energy Regulatory Authority (Zera) has over the past five years licenced over 100 small independent power producers (IPP) projects with a capacity to produce around 1 300 MW, but most of them remain non-operational.
Zimbabwe's power crisis has been blamed on lack of investment in new projects and corruption, which have seen some proposed projects to complement the Kariba hydropower station and the thermal power stations failing to take off.
One such project is the US$183 million Gwanda Solar Project awarded to controversial businessman Wicknell Chivayo.
The Gwanda solar project has been the subject of court battles after Chivayo failed to deliver within agreed timelines.
The contract was signed in 2015.
Energy expert Stevenson Dhlamini said most IPPs were failing to generate any electricity because some of the projects were not bankable.
"This is compounded by the mispricing of our electricity because of the price discovery failure of our foreign currency which is discouraging investors," Dhlamini said.
"The bankability of the projects, aimed at boosting electricity supply on the national grid, hinges on the success of the price discovery of our local currency viz-a-viz other currencies.
"This will facilitate proper pricing of contracts."
In September, 2020, the Zimbabwe Electricity Supply Authority (Zesa) abandoned its Mutare peaking power station project which was supposed to be completed in 2022.
Zesa said it abandoned the project which was envisaged to contribute as much as 120 megawatts to the national grid because using diesel to generate electricity was costly.
The 100 MW Dema diesel power plant built in 2016 by Sakunda Holdings has also been abandoned.
In 2005, former president Robert Mubabe announced ambitious plans to process uranium to resolve the country's chronic power outages.
Mugabe first made mention of the plans in the 1990s when he announced plans to acquire a nuclear reactor from Argentina, but nothing else was ever heard about the proposal.
The Zimbabwe National Chamber of Commerce (ZNCC) hopes industry will be prioritised when allocating the limited available power.
ZNCC president Mike Kamungeremu said the power supply crisis will disrupt production particularly where alternative power sources are not available and potentially lead to shortages of goods.
"Where alternatives are available, they come at a huge cost.
"For example, the use of generators is estimated to come at a cost of about 30 US cents per Kilowatt hour compared to the cost of grid power which is around 10 cents or even the 12 cents that Zesa are proposing," Kamungeremu said.
"That means relying on generators increases the cost of power by over 150% and that cost will be factored into the prices of goods and passed on to the consumers.
"So, we may see prices generally going up particularly if generators are to be used for longer periods."
"This is why I am appealing to the authorities to prioritise industry so that if power supply is to be cut off, it is done strategically and also for limited periods.
"My heart bleeds for those that have huge production plants and cannot even afford the huge investment required to buy generators that are required for such plants.
"Some of them, particularly in plastic manufacturing, have very sensitive production processes which do not need to be interrupted at all when they have started otherwise they will have to throw away all raw materials in the event of power cuts during the production process."
Kamungeremu proposed a planned power supply schedule for industry to minimise losses and avert company closures as well as job losses.
He said industry also has a significant role to generate its own electricity.
A growing number of companies have now installed solar plants at their premises.
On the policy side, Kamungeremu said the ZNCC is working closely with the authorities to find a solution to the electricity crisis.
"We have also been urging our members to use power efficiently and switch off equipment when not in use," he added.
"Let me take this opportunity to reiterate this to all businesspeople: please invest in alternative backup power for your business.
"It is a business-killer issue.
"Also educate your staff on efficient energy management practices and let the staff take the message to their families so that everyone saves energy.
Related Topics