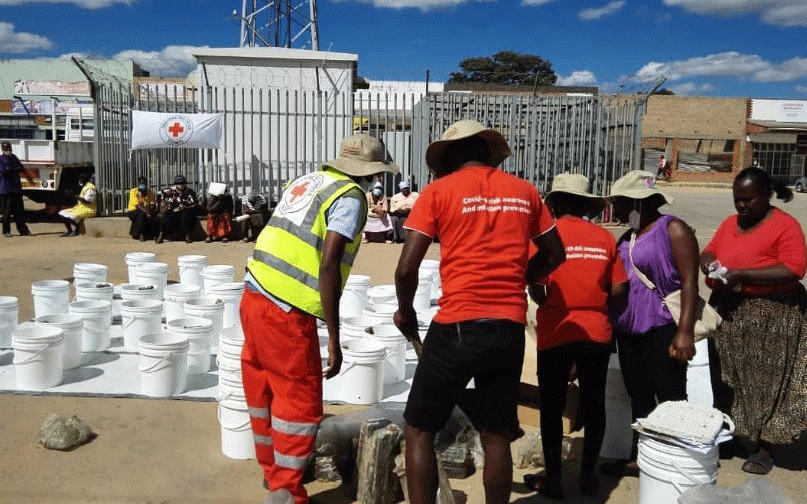 The Zimbabwe Red Cross Society (ZRCS) has come to the rescue of more than 4 250 food insecure villagers in Mwenezi district in Masvingo.
Zimbabwe is experiencing food shortages, with 5,6 million out of 16,6 million people (33%) having insufficient food.
About 38% of the rural households are said to be food insecure at the current peak of the lean season (October to December 2022).
Masvingo province, particularly Mwenezi district is among the most affected, which prompted ZRCS ) in partnership with the International Federation of Red Cross (IFRC) to intervene through a programme dubbed Zero Hunger in three wards in Mwenezi district.
"The Zero Hunger programme is part of the IFRC and ZRCS's urgent and massive action to scale up life-saving assistance to millions of people facing crisis or worse levels of acute food insecurity in Zimbabwe," said ZRCS secretary-general Elias Hwenga.
"At the same time, through longer-term programming, the ZRCS will address the root causes of food insecurity while building upon its previous successes and work in support of government plans and frameworks in building the resilience of the most impoverished communities."
Hwenga said the Mwenezi project was anchored on three major pillars, which are food security and livelihoods, health and nutrition as well as water, sanitation and hygiene.
Acting district development coordinator for Mwenezi Iceben Masiiwa said the area was the most affected by climate change.
He welcomed the ZRCS intervention.
The ZRCS operates within seven key principles namely humanity, impartiality neutrality independence, voluntary service, unity and universality.
Follow us on Twitter@NewsDayZimbabwe
Related Topics