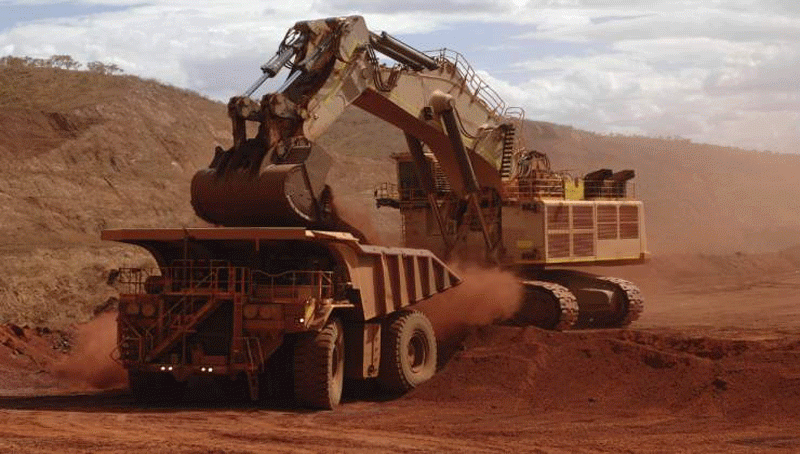 CONTROVERSY surrounds Chinese quarry mining firm — Haulin Mining Private Limited's activities in Pumula North in Bulawayo amid concerns of noise pollution and property damage.
The mine is located a few hundred metres from residential homes and schools.
The company started operations in 2019 after being granted permission by council under controversial circumstances.
Research conducted by Peter Nkala, Dean of Commerce at the National University of Science and Technology (Nust), reveals that there is a lot of controversy over the company's mining operations.
"There was no water in the area, but I was told that the Chinese sank a borehole and there is controversy in it because they are not sharing water with the community," Nkala said as he presented the abstract of his research during a policy brief on devolution and natural resources governance organised by Public Policy Research Institute of Zimbabwe (PPRIZ) on Tuesday.
"They started working there in 2019 before COVID-19 could attack us. Findings so far are that the mine located in ward 17, Pumula North, is about 100 metres from Pumula High School. I understand the Bulawayo City Council (BCC) master plan section is aware of this and was involved in allowing the company to operate."
Nkala said the mining activities have adverse environmental and health effects on nearby communities with some houses now developing cracks from blasting operations.
"The dust from the quarry is polluting the air and also affects flora and concerns are that the company fails to plough back to the community," Nkala said.
Speaking at the same event, ward 17 councillor Sikhululekile Moyo said few consultations were done before the company started its mining operations.
"In brief, sample consultations were done before the Environmental Impact Assessment (EIA) was granted. There were also requests that the company should grade the roads and working with the council the company had started doing so. Unfortunately, the council trucks being used broke down and work stopped," Moyo said.
Matabeleland Institute for Human Rights (MIHR) coordinator Khumbulani Maphosa lamented the broken down social contract between the council and the residents.
"We need to seek amendment of Ema Act to at least have a threshold of people participating in consultations before a project is granted EIA to operate, because at the moment when only 20 people are consulted the EIA can be granted," Maphosa said.
No comment could be obtained from the Chinese company management.
Follow us on Twitter @NewsDayZimbabwe
Related Topics