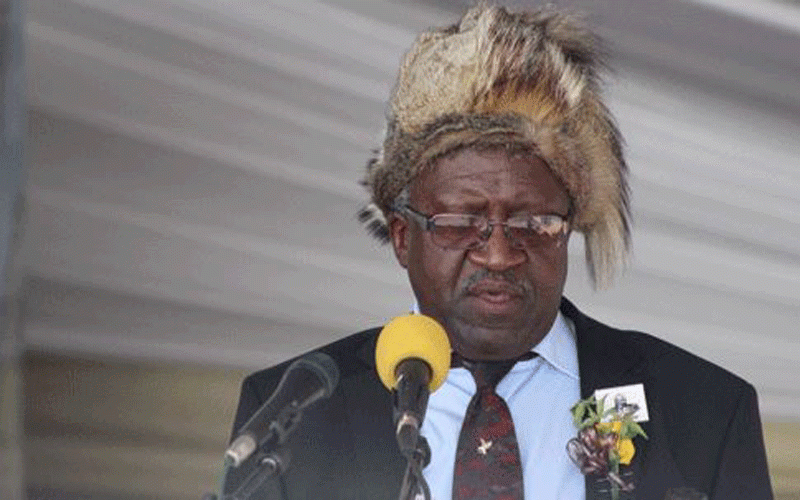 OPPOSITION Zapu president Sibangilizwe Nkomo has applauded villagers in Plumtree, Matabeleland South province, for taking the initiative to self-develop their respective areas following years of neglect by the central government.
Nkomo said it was instructive that the villagers have responded in a dignified manner after the late former President Robert Mugabe described the Kalanga as uneducated criminals.
In 2015, Mugabe touched a raw nerve after he accused the Kalanga of being criminals who live off robbing other people in South Africa.
"You (Kalanga people) brought South Africa to Bulilima, Mangwe and Plumtree. Our communities have created village governments where social services are provided by villagers themselves after neglect by the central government," Nkomo said while addressing a campaign rally at Dingumuzi Stadium in Plumtree last week.
"The opening of Gwambe Secondary School and Gomba Primary School, the opening of Zimnyama Clinic and Gambu/Matjinke District Hospital are but very small testimonials to your determination and selflessness in improving your livelihoods.
"Because there is no government to provide these services, you have decided to govern yourselves and the houses that are seen in the leafy suburbs of Johannesburg are now found in Plumtree."
Nkomo said his party would also use 2023 to push for Gukurahundi redress.
"We remain inspired by the blood of our kinsmen who were butchered in cold blood during Gukurahundi. 2023 is the year we should remind the perpetrator that we have neither forgotten nor forgiven, for how can we forget that which has not found closure, how can we forgive that which has not been apologised?'' Nkomo said.
Related Topics