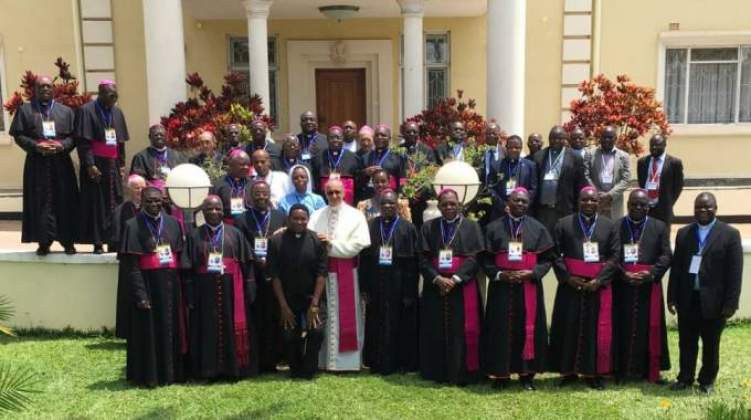 The Zimbabwe Catholics Bishops Conference (ZCBC) has called for zero tolerance to politically motivated violence as the country approaches the 2023 harmonised elections.
The call comes after a video of suspected Zanu PF youths assaulting elderly members of the opposition Citizens Coalition for Change (CCC) over and alleged political gathering in Murewa in Mashonaland East province.
In a statement, ZCBC said no citizen should be coerced into supporting a political party.
"The Zimbabwe Catholic Bishops' Conference (ZCBC) would want to condemn the barbaric act of violence captured on a video that circulated on social media," the statement read in part.
"The most disturbing thing is that the violent acts are meted out on senior citizens, people who should be enjoying the rights brought about by our independence. What is more worrisome is that the violence captured in the video is politically related."
The clergy said violence should not be employed to gain political mileage.
"The people's fundamental rights should be respected at all times. Citizens of this nation have rights enshrined in the Constitution. Among those rights is the freedom of choice, association and political rights."
Zimbabwe is expected to hold harmonised elections later this year.
The run up to elections has been characterised by violence since the formation of the opposition MDC at turn the millennium.
Follow Christine on Twitter@Ruten3Christine
Related Topics