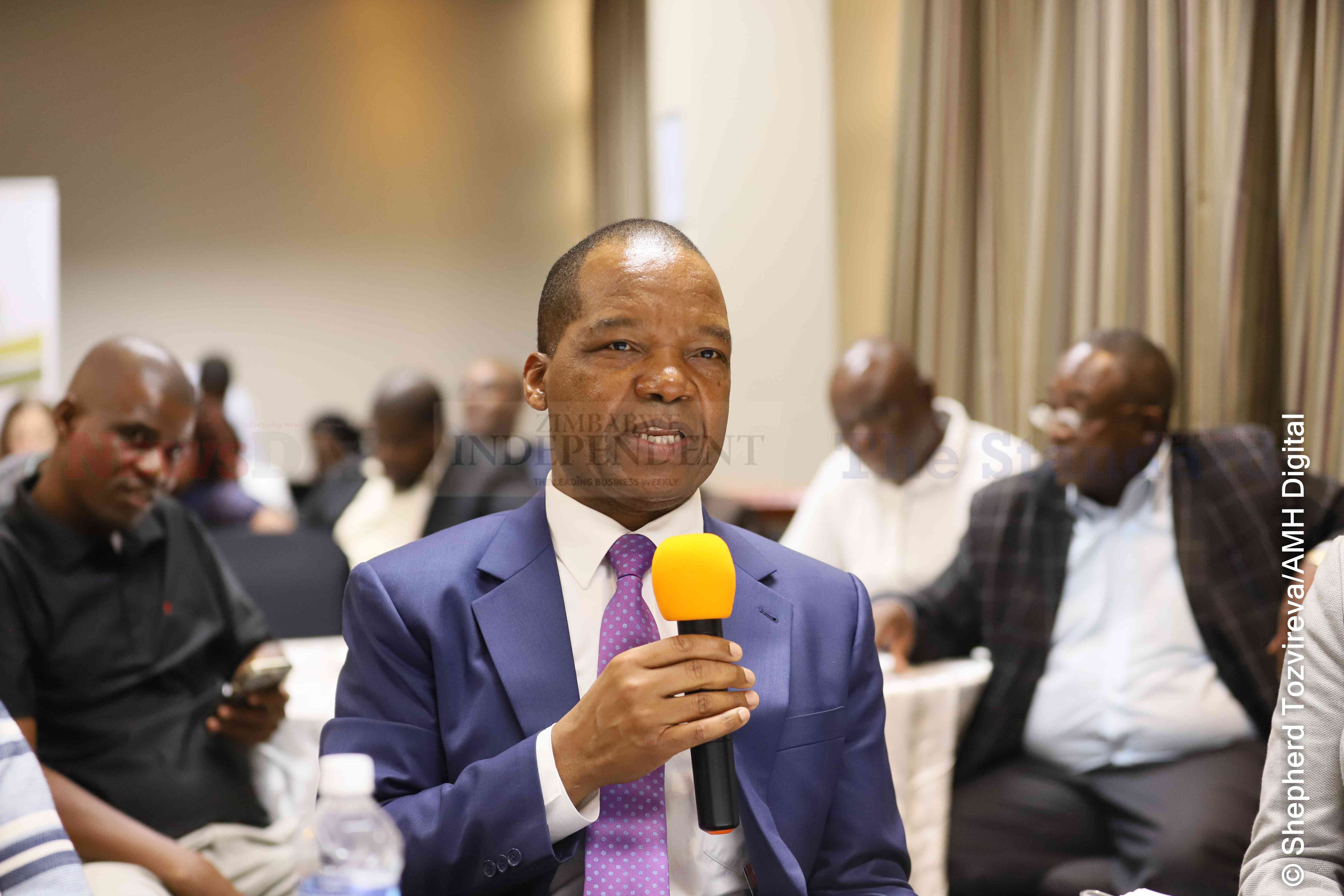 RESERVE Bank of Zimbabwe (RBZ) governor John Mangudya says he has "nothing against" Al Jazeera over a yet to be premiered exposé on money laundering involving the country's gold.
Qatar-based State-owned broadcaster, Al Jazeera, has announced that it will release a four-part documentary titled: Gold Mafia exposing how Zimbabwe's gold is used to launder money by prominent local businesspersons, government, Zanu PF and RBZ officials.
Mangudya on Monday released a statement refuting claims that the bank was involved in money laundering.
Speaking at a breakfast meeting in Harare yesterday, Mangudya said: "That is why I said we don't know the reasons why those people who were interviewed told Al Jazeera what they did. I have nothing against Al Jazeera. It was those people who were interviewed, who were volunteering, who were trying to be big people in talking about Zimbabwe, that this is a place where you can launder your funds."
The breakfast meeting was hosted by the Zimbabwe Economics Society and German-based civic organisation Friedrich Ebert Stiftung.
He said: "In those responses, we also advised that there was no need to use money laundering funds for financing gold in Zimbabwe because gold is not sanctioned, so why use illicit financing?"
Apart from the RBZ, some of the prominent Zimbabweans mentioned in snippets of the documentary include Ubert Angel and gold dealer Ewan Macmillan.
Henrietta Rushwaya, president of Zimbabwe Miners Federation was also mentioned in the documentary.
Coincidentally, Rushwaya was arrested two years back, but not convicted for trying to smuggle out six kilogrammes of gold at the Robert Gabriel Mugabe International Airport in Harare.
"By the way, money laundering is serious, very serious. When people say to me did I respond too fast, or was I not supposed to wait, waiting for what when the house is burning? You are told that there is money laundering in your country and that the RBZ is the one that is cleaning these suits called laundering and then you sleep comfortably waiting?" Mangudya asked rhetorically.
"We were just removed from the FATF (Financial Action Task Force) grey list which is about money laundering and counter financing terrorism because we worked very hard for it, then someone is trying to put a knife in us for whatever reasons."
FATF is an intergovernmental organisation based in France that develops policies to combat money laundering and the financing of terrorism.
Zimbabwe was removed from the grey list in March 2022, after being placed on the list in 2019.
Related Topics