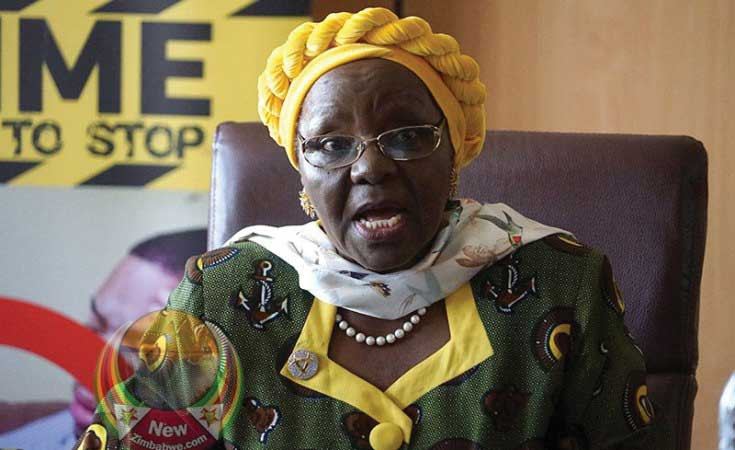 What began as a normal day for 17-year-old Shungu Mufudzi on August 22, 2021 ended in tragedy after she was raped by her maternal uncle.
Like any Form Three student, she had high hopes for the coming year when she would sit for her final year exams.
Her dreams were almost shattered as she realised that she was pregnant after the rape incident.
"I went to my uncle's place to charge my phone. Usually he would be away at his Harare home and I avoided going there in his presence as he used to pursue me for an affair," she narrated.
"On that particular day, I thought he was not there but got to know of his presence when I got there and it was too late to leave the house."
Once she was in the house, one of the workers closed the door and locked it from outside.
She was left alone with the monster.
"My uncle then mocked me saying it was too late for me and I could not stop him like I usually did.
"At first I thought he was joking but with time I realised my fate. My mother called to check on me on my phone and he grabbed it from me, switching it off," she said..
"She called him on his phone and my uncle rejected it and removed the line, destroying it. He then grabbed me and put me on the floor forcing himself on me," she said.
All cries for help were fruitless as the workers at the homestead ignored them.
She went to report the case the following day but to date justice has not been served.
The result of her ordeal was a baby and an increased rift between her parents as her father's relatives accused her mother of planning the rape with her uncles.
Her mother attempted to take her life several times as she was unable to come to terms with what was going on at the time.
Mufudzi has been lucky to be a beneficiary of the Rozaria Memorial Trust where she receives counselling and support.
She has accepted her fate and strongly manages to recall it at any given platform.
On this particular day, she was speaking at the official launch of the 16 days of Activism Against Gender-Based Violence in Maramba in November 2022.
She now helps Rozaria Memorial Trust to empower other girls in similar situations in Shamva where she comes from.
Soon after giving birth to her now six-month-old baby, Mufudzi went back to school and sat for last year's Ordinary Level exams.
In Zvishavane, many kilometres from Shamva and in another province, Alice Svumani's 13-year-old daughter was continuously raped by a neighbour.
The matter came to light after she was discovered to be pregnant.
Like Mufudzi's case, the perpetrator is walking scot free.
"To date no action has been taken," she said.
The matter stressed Svumani who tried taking her life three times.
"My husband was blaming me and our marriage almost hit the rocks as a result of the issue," said Svumani who had to endure gender-based violence at the hands of her husband.
She has lost confidence in the police as they are not doing much except soliciting for bribes.
Svumani has been helped by Musasa project to deal with her ordeal and is now taking care of her daughter and grandson with proceeds she gets from the support group that is being facilitated for them by Musasa project with support from the United Nations Population Fund (UNFPA).
Cases of abuse of minors are currently on the increase with many of the victims getting pregnant as a result.
Last week, a 14-year-old girl from the Johanne Marange apostolic church died a few days after giving birth in Buhera.
Women's Affairs minister Sithembiso Nyoni has been on record saying the government is taking action to stop the vice, but cases continue coming up.
While addressing people gathered for the launch of last year's 16 Days of Activision Against Gender-Based Violence in Maramba, Nyoni said at least 220 minors were raped between January and September last year.
"A total of 435 rape cases were reported and of these, 58% involved minors," she said.
"This figure is too high to be ignored. In addition a total of 959 sexual violence cases and 1038 domestic violence cases were reported during the same period."
Related Topics