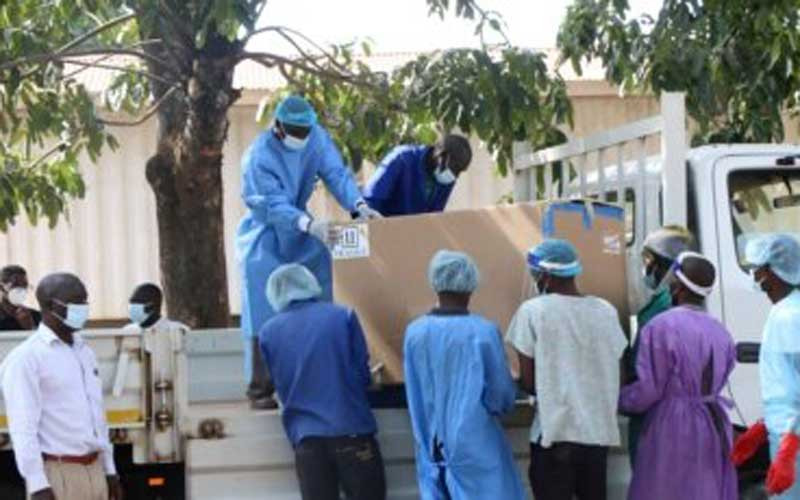 NURSES in Matabeleland North province have complained over non-payment of COVID-19 allowances saying they feared the money could have been abused by their bosses.
In June 2020, government recognised the significant risk factors faced by health sector professionals and civil servants as frontline workers during the COVID-19 pandemic, and introduced a US$75 per month risk allowance.
There were also promises that the allowances would continue to be paid into the foreseeable future.
However, nurses in Matabeleland North told Southern Eye that they last received their allowances several months ago.
A health worker at St Luke's Mission Hospital, who asked to remain anonymous, said nurses suspected corruption as they were no longer getting the allowances.
"It's been many months without getting our COVID-19 allowances, and we might end up quitting. It's clear that top health officials convert the money for personal use," the nurse said.
"What we do is dangerous, we are always at risk of catching the virus, and the least they can do is to give us our money. The Health minister should be alerted over what is happening and stop the corruption and injustices happening to us."
Provincial Medical director Admire Kuretu said the delays were caused by meticulous checks and balances to ensure the money benefited the right people
"I have not received any complaints from anyone. The other issue is that the processing of the allowances involves a lot of paperwork so as to make sure the right people are paid. This might cause an apparent delay in the payment of the allowances," Kuretu said.
Follow us on Twitter @NewsDayZimbabwe
Related Topics