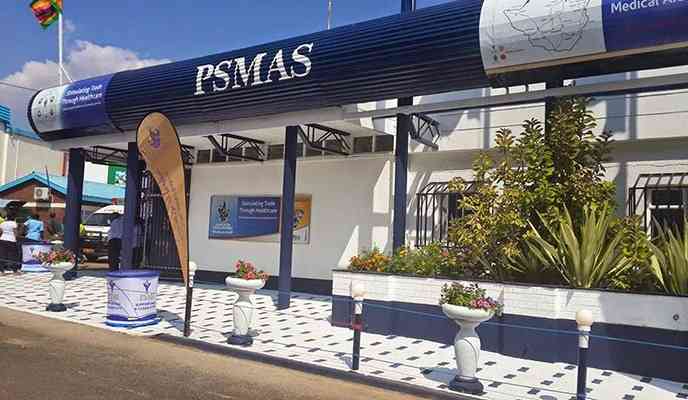 For Bernard Chatindivara, taking his own life became the only solution due to overwhelming debts as his employer, Premier Service Medical Investments (PSMI), failed to pay him his salary for several months.
Chatindivara, who committed suicide early this year, was buried at his rural home in Chiweshe.
He was in his late 50s.
"He accrued debts whilst delivering company duties in the hope that the company will pay him but that didn't happen," said PSMI national workers' committee chairperson Munyaradzi Nharaunda.
"He was also being threatened by some workers for exposing corruption and theft in the company.
"That pushed him to the edge."
Chatindivara was a loss control region B supervisor based in Bulawayo.
PSMI is a subsidiary of Premier Services Medical Aid Society (Psmas).
Patience Gutukunhuwa, a PSMI worker who is camped at the Parkview Hospital in Harare with other disgruntled workers, said life has become unbearable.
"We are always begging for food here (at the camp)," Gutukunhuwa said.
"We can't go back home as we have nothing at home; our kids have deferred their studies and have nothing to eat.
"We have tried doing menial jobs such as vending but it's not enough.
"We love our jobs of saving lives but we also want to be saved by our employer."
PSMI closed at least 150 of its clinics across the country after workers downed tools over outstanding salaries.
They are owed $333 000 dating back to November as well as outstanding allowances from July.
Forty PSMI workers have moved to Parkview Hospital in Harare where they have been camped since February 17 demanding their outstanding salaries and allowances.
Some have been evicted from their rented premises.
According to the disgruntled workers, all efforts to be "saved" by their employer have been in vain.
A visit by The Standard to Parkview Hospital last week revealed that the workers have turned the Parkview facility into a tabernacle where prayer sessions are held every day and night.
"We have been camped here because we have not received our salaries and have no means to pay rentals or feed our families as well as means to come to work," said PSMI Hospital's alliance administration officer Maneta Dzauma.
Currently, Parkview Hospital's renal unit is the only one open to cater for patients on dialysis.
"However, it is an unpleasant situation as renal patients are now forced to make a plan by transporting nurses from their own pockets so as to save their lives because some of them had gone for more than a week without dialysis services," Dzauma said.
PSMI workers have escalated their grievances to President Emmerson Mnangagwa and his deputy Constantino Chiwenga who doubles up as Health and Child Care minister.
Nharaunda said some civil servants have died due to ailments which could have been treated at the closed PSMI clinics and hospitals.
"We are appealing to the President and his deputy to intervene, we have written to them and are expecting a response since they promised to deliver good health for all," said Nharaunda.
Only a few years ago, PSMI was the biggest success story in Zimbabwe's health care funding.
However, it has been reduced to a shell with its never ending financial crises.
The company is in huge debt.
PSMI acting managing director, George Kutoka is being accused of holding onto his position at the age of 64 despite the retirement age being set at 60.
In a letter dated March 3, 2023 gleaned by The Standard addressed to Chiwenga and his deputy John Mangwiro, the workers appealed for their intervention accusing the Psmas board of failure.
"The current board for PSMI has soiled hands and is seriously compromised as they were beneficiaries of the abuse of office and fraudulent activities that have executives suspended," the letter reads.
"The board is incapacitated to exercise their expected fiduciary duty and exercise their powers in good faith and for the benefit of the business."
"Under the responsibility of the current PSMI board, the business has seen a blotted structure and an unsustainable staff complement.
"Allegedly, nepotism and corrupt appointments are at the core of the unmitigated staff turnover."
Related Topics