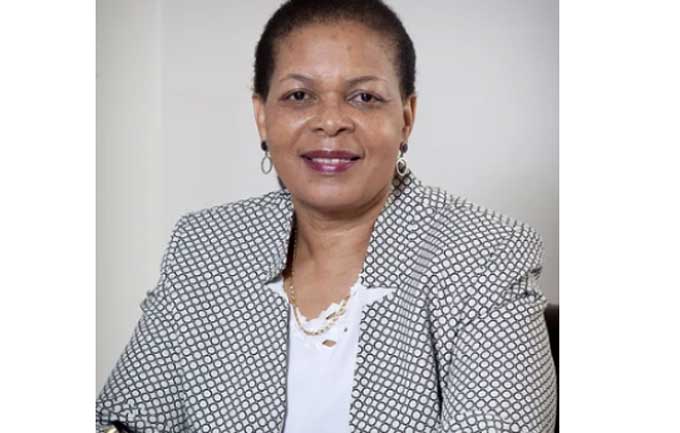 BY MTHANDAZO NYONI BEITBRIDGE Bulawayo Railway (BBR) company chief executive officer Thembi Moyo has retired from the rail entity after seven years at the helm, Grindrod has announced.
BBR, in which Grindrod holds a controlling interest, is responsible for managing the rail concession in Zimbabwe between Beitbridge and Victoria Falls.
According to the firm, Moyo was appointed CEO of BBR in December 2015, becoming the first woman to lead a railway operation in Zimbabwe and southern Africa.
"Thembi has spearheaded multimillion-dollar business projects and steered the company through challenging economic environments.
"She introduced a new fleet of locomotives, expanded BBR's operations for domestic and international traffic, and still found the time to contribute in a very personal way on behalf of BBR to institutions and individuals in need," Grindroid said in a statement Friday.
Moyo joined BBR at the company's inception in May 1999 in preparation for the commissioning in September of the same year.
While in the role of the company secretary, Grindrod said Moyo was intimately involved in the handover of the New Limpopo Bridge to the government of Zimbabwe at the expiry of the 30-year build own operate and transfer (BOOT) term – the first time a BOOT concession of this nature had successfully run to term in southern Africa.
An accountant and chartered secretary by profession, Moyo holds a Master's degree in Business Administration from Nottingham Trent University (UK).
She is an associate member of the Chartered Institute of Administrators and Secretaries (ACIS), among other qualifications.
Her first job was in the rail industry, working for National Railways of Zimbabwe, then known as Rhodesia Railways, as a manageress or secretary for the recreation club in Dete and reporting directly to the general manager.
Moyo worked for numerous companies as her career progressed before joining Manica Zimbabwe as a divisional finance manager, where she was later promoted to national finance manager.
Her leadership has also been recognised by her peers, being elected to serve two consecutive terms as the chairperson of the South African Railways Association.
BBR's shareholding comprises leading foreign, private investors and financial institutions namely, Nedbank Ltd (SA), Old Mutual (SA), NLB (Mauritius) and Grindrod (SA) under the umbrella of NLPI Limited (NLPI). NLPI holds an 85% interest while locally the government of Zimbabwe through National Railways of Zimbabwe holds a 15% stake in the company.
Related Topics