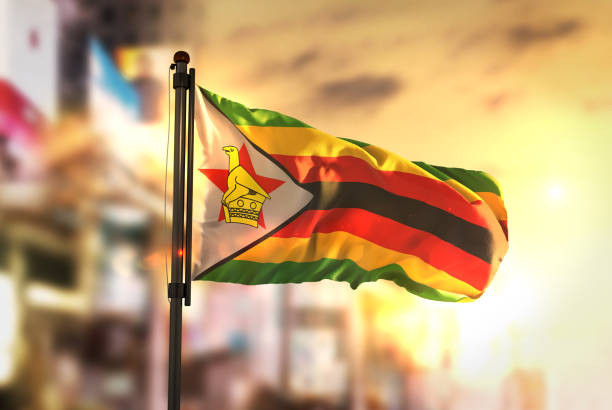 Last Monday, Zimbabwe launched the brand Zimbabwe campaign, a pragmatic nation branding programme for the positive transformation of its image and perception at home, and abroad.
The key success factors for this noble brand repositioning initiative remain centred on its sustainability, inclusivity, and persuasion. While all the three factors are important, this article seeks to unpack the significance of sustainability in Zimbabwe's brand positioning efforts, particularly on the world stage.
Interestingly, the majority of global investments now follow the green belt, which is a portfolio of investment opportunities that adhere to global environmental sustainability standards. Zimbabwe is at the formative stage of its built environment transformation, including the construction of social facilities like urban dwelling, commercial centres, schools, road networks, water and electricity infrastructure, mining houses and manufacturing plants, to meet its national development strategy (NDS) goals, and to achieve vision 2030.
In order to attract significant global investments for Zimbabwe's transformative agenda, environmental sustainability must be at the core of its rebranding efforts. The constitution sets the tone in section 73 for Environmental rights, mandating all including the government, citizens and corporates to create an environment that is not harmful to their health and protect the same for the benefits of present and future generations among other issues. Environmental sustainability, social impact, and governance (ESG) have become a universal language for global investors in their investment analyses and decisions, and Zimbabwe must take full advantage of these insights in its brand positioning efforts. The Zimbabwe Stock Exchange conformed to the global sustainability expectations in section 400 of the listing rules where they made sustainability reporting mandatory. This invariably speaks to the broader focus of the United Nations' Sustainable Development Goals (SDGs) to which as Zimbabwe we are signatories.
Together, and in line with global sustainability aspirations, we can take the brand Zimbabwe initiative from the people centred goals to the next level of sustainably repositioning every single investment opportunity within the country, every building within Zimbabwe, and every business within Zimbabwe, guided by the values of environmental sustainability, social impact and governance. In that manner, we will unlock huge global investments, and also benefit from the long-term gains of ESG, including energy efficiencies, water efficiencies, agricultural gains, national food security, improved social services (health, education, etc), and the financial and reputational gains of good corporate governance practices.
In the creative world, a rebranding initiative is an opportunity for the brand to reimagine and reinvent itself. In our case, it is an opportunity for all Zimbabweans to reimagine and reinvent Zimbabwe.
Reimagine a reforested Zimbabwe that is food secure?
Re-imagine a Zimbabwe with the capacity to export electricity?
Re-imagine our country embracing the 4th industrial revolution?
Re-imagine a Zimbabwe with good infrastructure?
Re-imagine Zimbabwe as a net exporter of value-added products?
Re-imagine a Zimbabwe with a waiting list of global and local investors?
This re-imagined Zimbabwe is unfolding, and will be realised quickly only if we embrace environmental sustainability benchmarks in our rebranding efforts.
Because charity begins at home, embracing environmental standards in the built environment will be a perfect start for Zimbabwe's environmental sustainability journey. As is the case with Rwanda, Kenya, Egypt, South Africa, the United Arab Emirates, and other leading global states, Zimbabwe's time to adopt green building standards is NOW. The brand Zimbabwe Initiative is a perfect opportunity for the country to mount a sustainable, inclusive and persuasive campaign that will attract global and local capital for its developmental needs. On infrastructure, adopting globally recognised environmental, social and governance (ESG) standards will make it easy for investors to buy into the Zimbabwean story.
The Green Building Council of Zimbabwe re-imagines a Zimbabwe with an environmentally friendly built environment, one that promotes energy efficiencies, water efficiencies, recyclable building materials, local procurement and architectural designs that protect our flora and fauna from the devastating impact of climate change. With an environmentally friendly built environment, Zimbabwe's investor attractiveness ratings will improve. If it can be measured, then it can be done. Therefore, let us adopt standards that measure the performance of our rebranding efforts, from a sustainability perspective, to a financial perspective.
For today, let us toast to the launch of Zimbabwe's branding programme as we look forward to a sustainable, inclusive and persuasive approach that takes advantage of the visibility of the built environment in marketing brand Zimbabwe to the world.
Dr Mike Eric Juru is the president of the Green Building Council of Zimbabwe, an organisation that is committed to helping advance green building practices across Zimbabwe through building sustainable communities.
Related Topics