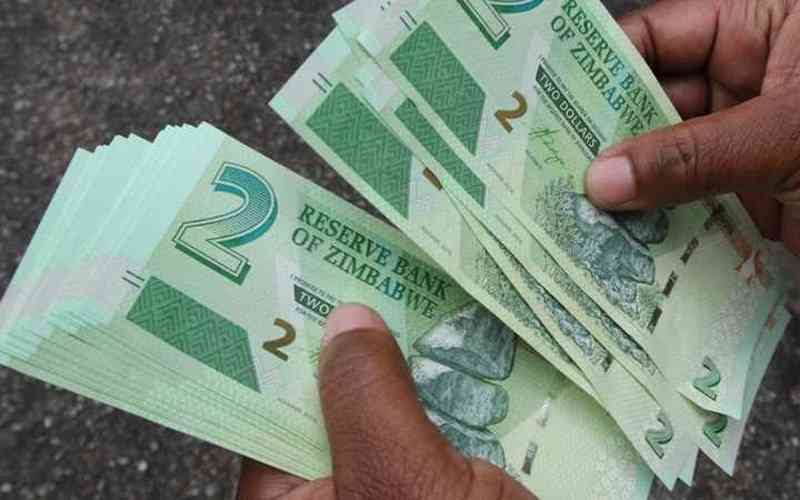 THE foregoing affairs have increased the phobia of economic and structural reforms among economic agents, particularly poor households who disproportionately bear the inflation tax hardships, dwindling real incomes, and delivery of poor and unaffordable social services.
Nevertheless, the current social and economic environment is calling for increased political will to implement deep economic and structural reforms if Zimbabwe is to attain stable sustainable economic growth and equitable distribution of national wealth.
These reforms will challenge obstacles to the fundamental drivers of growth by liberalising labour, product and service markets, thereby encouraging job creation and investment and improving productivity.
If properly designed, these reforms are crucial in boosting an economy's competitiveness, growth potential, and adjustment capacity.
It is worrisome to note that public institutions in Zimbabwe have been compromised by corruption.
In development economics, institutions are viewed as rules of the game or more formally, as the humanly devised constraints that shape human interactions.
In consequence, institutions structure incentives in human exchange, whether political, social, or economic.
The prevailing weak institutions, for example, Zimbabwe Human Rights Commission are failing to be the last line of defence and protector of human rights.
From the monetary front, the Reserve Bank of Zimbabwe is not transparent in its dealings and enjoys limited independence from fiscal authorities, thus affecting the credibility of monetary policy.
This explains why four years after being introduced, the market is not confident in the local currency.
There are also price rigidities in Zimbabwe, for example, in the agriculture sector, where the price discovery processes are failing farmers, particularly the smallholder farmers who are forced to sell their produce at the Grain Marketing Board's undervalued prices.
Given the cobweb phenomenon in agriculture, poor pricing is affecting activity as some farmers exit the sector.
There are also other sectors of the economy like ethanol and the fuel sector which are too concentrated.
The lack of competition in such sectors is leading to overpricing of goods and services, thereby affecting the poor majority.
Therefore, the public calls for government to swiftly implement reforms to improve competition and market price discovery. - Zimcodd
Binga, Gweru by-elections a litmus test for democracy
IN the spirit of promoting democratic elections in Zimbabwe, the Zimbabwe Election Support Network (Zesn) observed Local Authority by-elections on December 3, 2022 in Binga Rural District Council (RDC) ward 20, and Gweru Municipality wards 4, 5 and 18. The by-elections in which both the ruling Zanu PF party and Citizens Coalition for Change (CCC) won two seats each out of four local authority seats were held to fill in vacancies that arose in Binga RDC ward 20 and Gweru Municipality wards 4, 5 and 18 following the recall of sitting councillors by the Movement for Democratic Change-Tsvangirai (MDC–T).
Legal Framework
The by-elections were held in accordance with Section 121 A of the Electoral Act (Chapter 2:13) following the recall of councillor for Ward 20, Binga RDC Chrispen Munkuli (MDC-Alliance), as well as Gweru Municipality ward 4 councillor Cleopas Shiri (MDC-Alliance), ward 4 councillor Martin Chivhoko (MDC-Alliance) and ward 18 Councillor John Manyundwa (MDC-Alliance).
The Nomination Court sat on November 3, 2022 at the Binga Rural District Council offices to receive nominations of candidates for election as councillors for the vacant ward. On the same day, the Nomination Court sat at the Gweru Municipality offices to consider nominations for candidates to be elected as councillors.
Observation methodology
Zesn trained and deployed 20 static observers and four (mobile observers who were accredited by the Zimbabwe Electoral Commission (Zec) to observe the four local authority by-elections. The observers were deployed to 17 polling stations in the four wards a few days before polling to observe the electoral and political developments ahead of the polls. The findings and recommendations of this preliminary statement are made in reference to the electoral laws of Zimbabwe, the Southern African Development Community (Sadc) Principles and Guidelines Governing the Conduct of Democratic Elections as well as other regional and African election guidelines and principles. This preliminary statement is based on reports received from the Zesn observers.
Pre-election observations
Campaigns to solicit votes formally commenced in November soon after the sitting of the Nomination Court on November 3, 2022. The pre-election period was by and large peaceful across many wards where by-elections were scheduled. Incidents of violence were, however reported in Binga RDC ward 6 where one person was reportedly hospitalised following an assault by suspected Zanu PF members at Siabuzuba business centre. It was also reported that some youths had torn to pieces a couple of posters belonging to Felix Munsaka, a National Constitutional Assembly (NCA) candidate in ward 6 of Binga RDC.
Polling day political environment
The political environment was reported to be calm and peaceful in all the wards that Zesn observed.
Set up and opening of polling stations
Prior to the setting up of polling stations, voters' rolls were displayed outside to enable the electorate to check their names, a good practice from the Zec that serves to lessen the number of redirected and turned away voters on polling day. In the 17 polling stations observed, Zesn observers reported that the polling stations were opened on time with all the essential polling materials such as ballot boxes, ballot papers, indelible finger markers, voters' rolls and the Zec official stamps available.
By-election results
Both Zanu PF and CCC clinched two each out of four local authority seats that were being contested. - Zesn
Why not spend US$20m set aside for ministers on diaspora vote?
THE Zimbabwe Diaspora Vote Initiative is surprised to learn from the media that government is giving out an unbudgeted US$20 million to Cabinet ministers, their deputies and Members of Parliament as interest-free loans to improve their welfare at a time when Zimbabwe Electoral Commission chairperson Justice Priscilla Chigumba is telling the world that her organisation is underfunded to run elections.
Parliamentary Welfare Committee chairperson Temba Mliswa confirmed the US$500 000 given to each minister was not budgeted for.
Although sanctions and the Constitution have incorrectly and unconstitutionally been given as the main reasons why the diaspora vote could not be held despite President Emmerson Mnangagwa, himself a legal mind, being fully aware that the diaspora vote should be held, lack of financial capacity has also been cited in some circles.
If the President considered the diaspora vote so important as he made clear when he addressed Zimbabweans living in the United States of American on the sidelines of the United Nations General Assembly in 2018, why should money not be spent on preparing for the diaspora vote rather than given as interest free loans to government ministers who already enjoy many benefits such as free use of government-provided vehicles, accommodation and many other allowances that they are officially entitled to?
Budgeting for the diaspora vote could be a way to appreciate the diaspora contribution to national development.
In a mid-term monetary policy statement, the Reserve Bank of Zimbabwe (RBZ) chief said total international remittances amounted to US$1.372 billion as of June 30 2022.
The election budget for 2023 has been estimated at US$116 million, meaning that the inflows from the diaspora are more than what it takes to run the elections, yet diaspora-based Zimbabweans are excluded from voting.
The Diaspora Vote Initiative will continue to lobby for the diaspora vote to be implemented in 2023 as promised by the President when he addressed Zimbabweans in the United States in 2018.
We are very keen to engage our government officials in discussions, and despite being ignored by our listening President who we officially wrote to, and by the Parliament of Zimbabwe which we petitioned on the diaspora vote, we will continue knocking on their doors, while at the same time seeking mediation from appropriate bodies. - Zimbabwe Diaspora Vote Initiative
Related Topics