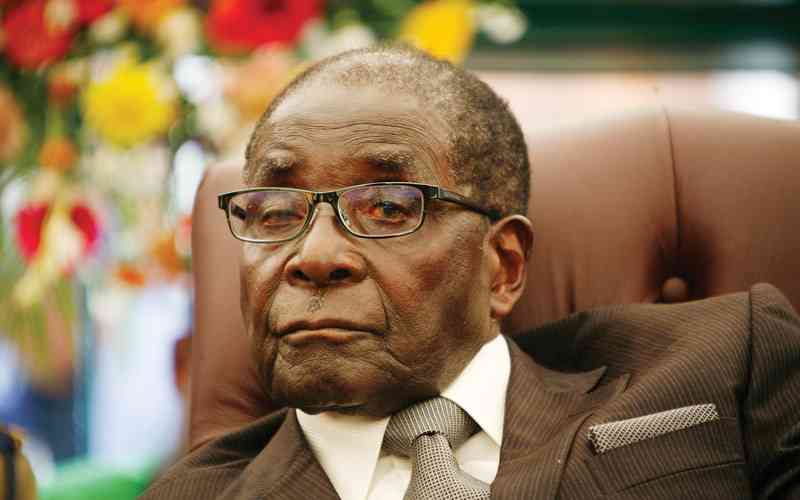 LOOKING back on the euphoria of November 21 2017, the day — the late former President Robert Mugabe was forced to resign — I can't help but feel let down by the so-called second republic.
Now five years on, I feel like a new bride whose hopes for a perfect marriage were dashed right on the wedding night. I feel cheated.
I was too excited and hopeful as the events of that fateful week were unfolding. Reality has now sunk in.
I stand in a queue now to buy milk for my one-year old, hoping that the Zimdollars I am holding will be enough to buy her daily ration.
I still dare to hope, but do so quietly now, as once beaten, twice shy.-Tichafa Dare
Mr President, please fix Domboshava Road
A PLEASANT day to you Mr President. I wish to express my concern over the poor state of our country's road network and commend your government for the efforts it is putting in making sure our roads are rehabilitated.
It is important to mention that the Emergency Road Rehabilitation Programme Phase 2 (ERRP2) is doing a commendable job. On a sad note, I think justice is not being done, particularly on the road linking Harare and Domboshava.
There are several suburbs linked to that road and it has become a death trap. The road has become so narrow and potholed that some areas are now difficult to navigate.
Vice-President Constantino Chiwenga, who is in charge of the ERRP2 programme, also uses Domboshava Road. At the intersection of Helensvale and Domboshava roads, there are plenty of potholes and it seems nothing is being done to close them. I think Chiwenga should start by fixing the potholes at that intersection and then push the programme to extend along Domboshava Road.
In fact, Domboshava has become a huge peri-urban settlement that only needs fixing of roads. There are now thousands of people that stay there, many of them commuting into Harare everyday. The road now also needs widening so that it can accommodate more traffic.
I think government can first rehabilitate Pomona Road so that it reaches Hatcliffe, and then divert traffic to that road so that it can start working on Domboshava Road.
Imagining traffic from Domboshava, Hatcliffe, Sally Mugabe Heights, Charlotte Brooke and other parts of Borrowdale all squeezing together to fit into that small Borrowdale Road, it becomes so heavily congested.
It's made worse by the vegetable market at Padust in Hatcliffe, which has encroached into the road and blocks traffic movement. Something seriously needs to be done.-Pikirayi
Youth robbed of their future
IT is with a heavy heart that I write about an educated generation whose future is uncertain, its tomorrow has nothing to offer other than stress and confusion.
More than 20 000 students graduate from tertiary institutions in Zimbabwe each year, but the question is: what next after graduation? The unemployment rate in Zimbabwe stands at 80%.
The sad thing is to wake up every morning watching graduation regalia and certificates hanging on the wall. Can we turn the graduation regalia into prophetic regalia? But again the black colour scares away clients.
We have become a poor nation that is so lost, confused and worried. It is a shame that there is no interface between graduates and the government. Education certificates have been reduced to mere affidavits which cannot be used when seeking employment.
Moreso companies ask for three to five years working experience. Again the question is: where will you get that experience?
Someone has the guts of lying to the world that 800 000 jobs have been created over the past five years. As a young generation, we are being robbed of our future, what nature of life are we going to experience?-Trymore Rari
Related Topics