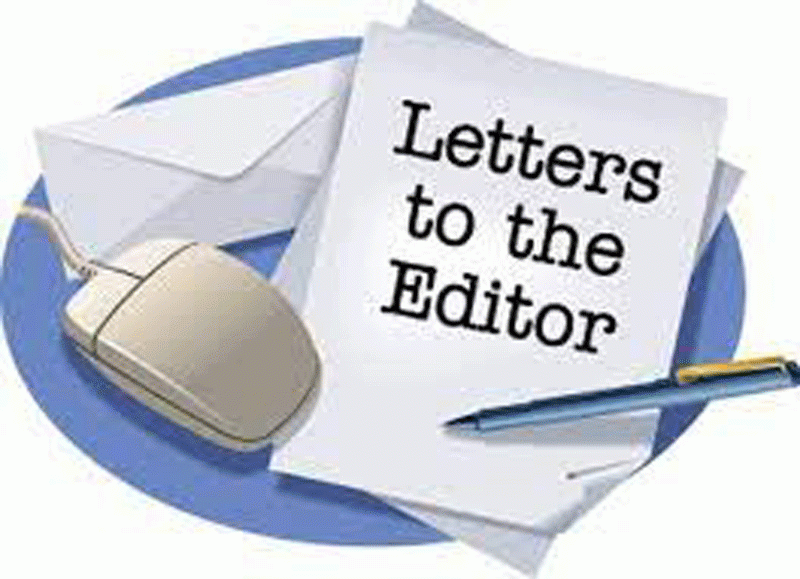 EVERY institution is bound by a code of conduct which helps an organisation to run professionally and within the parameters of operations.
There are several kinds of codes of conduct which the opposition must implement, including these five principles: integrity, objectivity, competence, confidentiality and professionalism.
As we draw nearer to the 2023 harmonised elections, we have seen opposition Members of Parliament getting loans amounting to US$40 000 while the economy is screaming. Principle matters.
The timing is questionable. The fact that there was no communication between the leader and the MPs who got the windfall of US$40 000 raises eyebrows.
President Emmerson Mnangagwa knows that he does not have any support to win next year's election and has resorted to using unorthodox means to retain political power through greasing members of the opposition.
He has instead dangled a carrot in front of these MPs which has been hard to resist considering the remunerations they are getting as MPs.
It is crystal clear that they have been persuaded to do something by offering them a reward.
A deal probably signed behind doors. This is not new in the opposition.
It's sad that the money he is using to bribe his way to power is not coming from his pocket, but is taxpayers money.
It's only in Zimbabwe where loans are given to politicians by a government using public funds.
Whenever there is an election, such kind of developments are very prevalent which lead to defections, driven and oiled by bribes.
Politics of the stomach has been hitting hard the progress of the opposition and leaving it vulnerable to vultures and architects of corruption and misgovernance.
This has been an acid test for the opposition for a very long time.
It is not only these MPs who have been lured into this kind of bribery.
We have Elias Mudzuri who was once spotted at State House holding a meeting with Mnangagwa.
I think this has been going on since during the late MDC founding leader Morgan Tsvangirai's political career, where some members of the opposition were easily bribed to stall progress.
Citizen Coalition for Change, as the government in waiting, should lead by example and show the rest of the country that it is different from the ruling party which is known for being unprincipled, lacking probity and unprofessional.
The citizens are now empowered to weed out such career politicians and malcontents who are just there for self-enrichment and making money at the expense of the suffering Zimbabweans.
Primary elections are coming and heads must roll. If nothing is done to root out such kind of behaviour, the opposition will not see the dawn of a new era and Zanu PF will be there forever.
Zimbabweans are looking for upright and principled leaders who have high morals and an appetite to uplift people's lives.
It's so sad that the opposition has now joined the gravy train and not even caring to look back.
Currently, Zimbabwe does not have any better leader to take over from Mnangagwa than Chamisa, but the question is: Are some of his MPs up to scratch or they are compromised? - Leonard Koni
Stop maximising profits by risking wellbeing of people
THERE is an point at which the status quo — where already huge corporate profits and untaxed superfluous wealth are maintained or increased while many people are denied even life's basic necessities — can/will end up hurting big business's own monetary interests.
I can imagine that a healthy, strong and large consumer base — and not just very wealthy consumers — is needed.
Or could it be that the unlimited-profit objective is somehow irresistible, including the willingness to simultaneously allow an already squeezed consumer base to be squeezed further?
Maximising profits by risking the wellbeing of people will likely always be a significant part of the nature of the big business beast.
When it comes to unhindered capitalism, corporate chief executive officers (CEOs) shrug their shoulders and defensively say their job is to protect shareholders' bottom-line interests.
The shareholders, meanwhile, shrug their shoulders while defensively stating that they just collect the dividends and that the CEOs are the ones to make the moral and/or ethical decisions. - Frank Sterle Jr
Zim needs economic, structural reforms
ZIMBABWE'S economy is marred by structural rigidities causing excessive pricing distortions and weak economic growth.
Structural rigidity can be defined as a lasting feature caused by a set of institutions, which prevents a market from operating freely.
These rigidities take various forms including institutional, money wages, product prices and production functions, among others.
In Zimbabwe, structural reforms are very unpopular to those familiar with the International Monetary Fund (IMF)-sponsored Economic Structural Reforms Programme (Esap) which got implemented from around March 1991.
To reduce the size of the budget and promote private sector-led economic growth, Esap led to the devaluation of the local currency, a move that resulted in a massive loss of value as inflation wreaked havoc, thus contributing to brain drain.
It also resulted in the retrenchment of 25% of the civil service, withdrawal of critical government subsidies, commercialisation and privatisation of some State-owned enterprises, and introduction of user fees in education and healthcare sectors, among others.
The Esap initiative received backlash from the people as it came at a time government was expected to continue expanding the social sector to redress socio-economic imbalances brought by colonisation.
By scaling down social services, the poor and marginalised communities were disproportionately affected.
Other commentators point out that the programme increased the gender divide in the health, education, political and business spheres.
The government further introduced painful austerity measures under the Transitional Stabilisation Programme (TSP) (October 2018-December 2020).
Monetary authorities implemented currency reforms culminating in the rebirth of the Zimbabwe dollar which was abandoned in 2009 after a record 2008 hyperinflation.
The official migration from a fixed Zimdollar exchange rate under the multicurrency to a floating regime in 2019 led to a massive loss of income and wealth. To date, the Zimdollar continues to lose value.
This can be attributed to the fact that it was introduced in a context of weak macroeconomic fundamentals, flip-flopping monetary policymaking, and plummeting market confidence.
Furthermore, austerity led to the introduction of more regressive taxes like the unpopular 2% intermediated money transfer tax, which sent market prices haywire.
Price inflation, which was recorded at 20,9% as of October 2018, mounted significantly to close 2019 at 521% before it reached a post-dollarisation all-time high of 837,5% in July 2020.
Consequently, poverty widened with current estimates showing that 70% of the population is wallowing in poverty and 40% are in abject poverty.
The foregoing affairs have increased the phobia of economic and structural reforms among economic agents particularly poor households who disproportionately bear the inflation tax, dwindling real incomes, and delivery of poor and unaffordable social services ex-post. - Zimcodd
IN response to No funding for power imports: Minister, ALUTA CONTINUA says: Yet we dream of having an upper-middle-income economy without power generation. My foot!
NANETTE ALLMARK says: There is always funding for corruption: new vehicles and whopping loans for ministers, etc, as well as building the lavish Parliament building. All the wrong things.
LAWDZA MOONZ says: No funding for industry which drives the economy, earning the necessary forex for the country to thrive. However, the irony is that we fund misplaced priorities, where MPs are getting US$40 000 loans, minister US$500 000 and their deputies US$350 000. What a shame that we have to contend with such flawed thinking and leadership narrative. Failure is not an excuse.
EDMORE MUNJODZI says: These are misplaced priorities. Government is doling out US$45 million dollars to Cabinet ministers, their deputies and Members of Parliament. That is enough money to build an alternative power plant.
LOID SHAMU says: Where is government getting those US$500 000 meant for ministers' loans? But when it comes to development, government says it is broke.
SHEPHERD KUZIVA MARIMBIRE says: Funny that the Zanu PF government has money to pamper chiefs and run Zanu PF campaigns.
IN response to Govt's 450 000 housing units target in limbo:Watchdog, SAMSON MASHAVA says: We are tired of this Zanu PF government. We are tired of its lies. It keeps telling foreign investors that "Zimbabwe is open for business", yet it doesn't walk the talk.
THEMBA NDLOVU says: People should not be misled by Zanu PF. Since 1980, it has never cared about the people of Zimbabwe. It only focuses on power retention and nothing else. It is even prepared to brutalise the very same people it is supposed to lead when it comes to power retention.
IN response to Comment: Power crisis exposes bureaucrats' incompetence, BERNARD MAKWARIMBA says: lncompetence is an understatement. Surely by this time, if we had competent leadership/managers, load-shedding would be a thing of the past. But then we don't have committed people at the top.
Related Topics