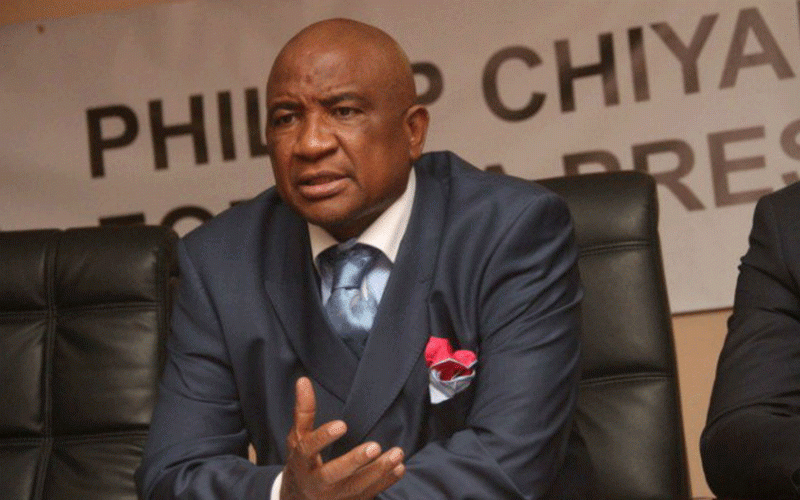 I DISCOVERED at a very early age that money is sweet and good. That exposure gave birth to the business mogul penning this piece. Up to this day, buying and selling has been one of my biggest strengths.
Are entrepreneurs born or made? is quite an interesting topic because my life from the dusty streets of Chegutu, my journey in the tough business world and what I am today, provides answers to the question. Before rushing to answer, it is important to first define what exactly an entrepreneur is.
I will not give you textbook definitions, but practical explanations and solutions. This is what makes me different from other textbook businesspeople who believe in using theories to explain everything. I want to tell youths from the onset that Zimbabwe is going through a socio-economic transformation and the youths should not be left out.
Zimbabwe is making significant strides towards Vision 2030 and this is the time for new entrepreneurs to emerge. Phillip Chiyangwa has been in the game since the 1980s and surely, it is time for new game-changers in the business world. If the youths continue focusing on negativity, focusing on social media and focusing on petty politics, they will miss the opportunities and they will miss the economic train. Real entrepreneurs are grabbing opportunities and they will soon be shining. Being forewarned is being forearmed!
In my view, an entrepreneur is an individual who is able to identify a problem and offer innovative solutions to that problem. All successful business people were able to identify a problem in society and worked hard to offer a solution to that problem. In short, if there is no problem, an entrepreneur cannot survive.
Decades back in the early 1980s, I identified the problem that many Zimbabweans could not afford to buy a home and office furniture from big white-owned furniture companies.
I started buying second-hand furniture for resale. Later, I identified the problem that these white-owned companies were manufacturing furniture that was mainly suitable for whites and not blacks. I then established my own furniture manufacturing companies. This is how my business journey started.
Years later, I identified the problem that many city councils in Zimbabwe were having challenges paying their workers and I chipped in by lending money to these city councils in exchange for land. I had realised that in future, land would be scarce in many cities because the population was growing and when these city councils approached me asking for money to pay their workers in exchange for land, I grabbed the opportunity to buy lots of land. I also bought from private players. Many people laughed at me as I was lending in exchange for land.
Some actually said: "Phillip Chiyangwa is mad. He is buying useless forests," but today, I am one of the biggest property moguls in the country. Those "forests" are giving me lots and lots of money. The money is so sweet, I tell you!
So, using my own experience, I can also say an entrepreneur is an individual who sees an opportunity, seizes an opportunity and pounces on the opportunity to make money.
Entrepreneurship is about making a series of good and bad decisions backed by hard-work to make money. Without much formal education and without any degree in business administration, I have become so successful as a businessman that some people think I was born an entrepreneur. I make the entrepreneur's life look so effortless that you think I was born an entrepreneur.
Besides me, you see successful people like our own Strive Masiyiwa, Shingi Mutasa and Phillip Mataranyika and you think they were born entrepreneurs. Outside Zimbabwe, you see how successful people like Aliko Dangote, Mark Zuckerberg and Elon Musk and you think they were born entrepreneurs. Success makes it appear as if entrepreneurship runs in our DNA.
The truth is that we tend to focus on Chiyangwa, the successful property mogul now; Masiyiwa, the successful mobile telecommunications operator now; Mutasa, the successful property owner now, Dangote, the successful billionaire now; Zuckerberg, the successful billionaire now and Musk, the successful billionaire magnate now. If you look at how we started, you will find it easy to answer the question: Are entrepreneurs born or made?
One of the reasons why some people get mixed up is the fact that they mistake richness and entrepreneurship. You can be born rich if your parents are rich and you inherit their wealth.
However, inheriting wealth from your parents does not make you an entrepreneur. If my son Bruce or my daughter Ellen or Cherish inherit my wealth, that does not mean they are now entrepreneurs.
This is why you have heard so many stories of children who after inheriting their parents' businesses they run them down. It is because the children will not be entrepreneurs. In my view and based on my experience, entrepreneurs are not born. Entrepreneurs are made.
Unlike other fields like sports that require an inborn physical talent and endurance, entrepreneurship is about the ability to identify problems, find means to solve the problem and in the process make money. No one is born with that ability.
This ability is acquired through a combination of experience, education (not necessarily formal education), patience, self-motivation, innovation, fearlessness, discipline and the ability to lead.
Entrepreneurs are made by acquiring skills and knowledge over time. This includes learning how to do research, managing money, understanding markets, knowing how to manage teams or how to build things themselves. These are the signs of an entrepreneur.
My personal experience is that I learnt to be an entrepreneur at a very young age. Growing up in Chegutu, I used to see my mother, Marita Mandireva, selling fruits and vegetables and that inspired me to be the entrepreneur that I am today. I started running around helping my mother and I discovered at that very early age that money is sweet and good.
That exposure gave birth to this business mogul you see today. Up to this day, buying and selling is one of my biggest strengths. Give me anything, including tomatoes, I can sell them in no time. I am still a deadly salesperson. When I was asked to make this presentation, one of the things that quickly came to my mind is that the organisers want me to explain to you what really makes a successful entrepreneur.
Experience is one of the qualities that separate successful entrepreneurs from others.
As you may know, almost all great things were born out of trial and error; we would not even have many of the medicines we use today if scientists had not tried and failed multiple times.
The statement "experience is the best teacher" is very accurate when you talk about entrepreneurship.
What separates successful entrepreneurs is their ability to turn mistakes into teachable moments and not make the same mistake again — and that is what I mean by experience.
There is no one who is born with experience. It is something that we acquire over time.
As you see me today, I have made lots of money, but I have also made lots of mistakes in business. However, what separates me from others is my ability to turn the mistakes into positives that earn me more money.
What some call mistakes, to me they are learning curves. The learning curves over time become an experience that teaches me to be always on the alert when I make business decisions. Successful entrepreneurs are innovative.
To be a successful entrepreneur, an individual must be able to locate a problem and offer innovative solutions to that problem. What keeps most entrepreneurs in business is the ability to keep developing new strategies. Without innovation, an entrepreneur will lose their touch, and that's it for the business. Each year, for instance, Apple releases a new model of iPhone, iPad or Mac. This means that the company has researchers working round the clock to be able to meet consumer expectations.
Innovation, however, is not something a person is born with; rather, it is a quality nurtured through leveraging.
In my business, I keep coming up with new strategies to survive. For example, while I sell housing stands, I am also building a group of hotels under the Aristotle brand. I am also building shopping malls.
I know as I am building the shopping malls and the hotels, some people think Chiyangwa is mad, but I know that in the near future, I will be making lots of money from hotels and shopping malls. This is being innovative — always adapting to the changing environment in order to make money.
One of the qualities that reinforce the idea that entrepreneurs are made and not born is knowledge. Knowledge is acquired from education. Let me be very clear here — education does not necessarily mean formal education because there are people who have become successful in business without formal education.
When you meet and chat with a successful entrepreneur, you quickly find out that they have an in-depth knowledge of how their business works, trends in their sector, competitors and other related topics. This knowledge helps them make better decisions for their business and leads to them being sources of information for others.
On this point, I think I am a very good example. Like I said, I don't have many degrees and I have always said: If your degree does not make you make money, then what is the use of that degree?
Surely, you go to university, acquire a degree, only to be poor? How and why? I have no degree in business management, but I can tell you that I have vast knowledge in the property industry. I am a fountain of knowledge. I got this knowledge through experience over a long period of time.
Entrepreneurship is a daunting task. I know many people would rather devote themselves to a more stable career path than be an entrepreneur. Many prefer working for other people. This is quite understandable because it is not easy being an entrepreneur.
You have to be willing to work hard and take risks with your company. For entrepreneurs to succeed, they must be willing to sacrifice their time and resources so that their aspirations can come true.
The reality is that most entrepreneurs go through a journey of hard work before they can get their businesses off the ground. In order to make a successful business, you have to put in hard work from day one.
Entrepreneurship requires hard work — both during the initial stages — when you are building your concept and once it is up and running. I know some people are born hard-workers, but not as hard-working entrepreneurs.
Entrepreneurship is not about hard work only. It is hard work that is geared towards making money. There are some people who are hard-working who prefer using that hard work to work for others.
Let me tell you this — you see me driving nice cars and putting on expensive clothes, but the truth is that behind the scenes I work hard to earn my money.
Those who know me will tell you that I wake up around 3am to strategise on how to make more money. I work long hours and pour resources to anything that I think can make me make more money. There is no one who is born with this kind of hard work that is geared towards making money.
Patience is another key element for entrepreneurs, It helps build a level of confidence in yourself. You need to be able to see the bigger picture. Patience is also important because it helps you manage your energy levels and deal with stress better.
This allows you to stay focused on your goals and not get distracted by other things that may not be as important. When I was investing in land, I knew at that time that I was not going to get profits there and then. I had to be very, very patient.
Can you imagine buying forests and leaving them there for years? Even though many were laughing at me, I remained focused because I knew that one day, the forests will sell like hot cakes. Now those forests are selling like hot cakes and I am smiling all the way to the bank.
On this point, allow me to let the cat out of the bag. As a businessperson, one person who taught me this game of patience is President Emmerson Mnangagwa.
Entrepreneurs have a huge drive, ambition and determination to get things done. They know what they want and do whatever it takes to make it happen. The entrepreneurial mind is very persistent in its pursuit of the goal.
It has the patience for trial and error, while still being resilient enough not to let failures stop them from continuing its pursuit. Self-motivation is an integral part of entrepreneurship. It is what drives individuals to take risks and succeed in business.
I believe that self-motivation is born out of different experiences. You need to have gone through some experience for you to become self-motivated. Personally, I saw how my mother struggled to raise our school fees and that motivated me to be an entrepreneur.
My mother made me realise that there was money in buying and selling fruits and vegetables. I assisted her and from then on I became self-motivated to achieve success on my own.
Also, the hardships I faced during my early years in business as whites resisted black empowerment hardened me and gave me self-motivation to overcome all the challenges.
I knew that my success or failure would be used to judge other black businesspeople and so I had to succeed. Today, I am a good example of a black person who fought white domination in the economy and succeeded.
Discipline is a skill that needs to be learned, created and practiced. Discipline is difficult to teach, but it can be taught by example. It is the backbone of an entrepreneur's success. Without discipline, one cannot reach their full potential.
Discipline is a good example that shows that entrepreneurs are not born; they are made with the right mindset and the right skillset. They need to know how to set priorities, stay disciplined in their work habits and execute their plans. If you want to be an entrepreneur then you need to practice self-discipline.
As you know, money is very sweet and let me add, spending the money is even more sweeter. However, as an entrepreneur, you need to have discipline on how to spend the money.
If you are not careful, you will spend all the money and in no time you are broke. There are many business people from the 1990s who at one point were flying high, but are now dead broke.
You may see me spending lots of money on my expensive cars, clothes and so on, but I can tell you that when it comes to business, I am very careful how I spend my money. This is one of the reasons why I am probably one of the last man standing in business today. Many of my colleagues from the 1990s are down and under.
Do not be afraid to take tough decisions and know exactly when to make a business move. For me to be where I am today, I made very tough decisions. I dropped many business partners along the way and fired quite a number of employees. I am not afraid of making a decision, if it is for the good of my business.
No wonder why some people think I am arrogant. Even when dealing with financial institutions, I never allow them to dictate things to me. I am the leader in my business and so I know what is good for my business.
Related Topics