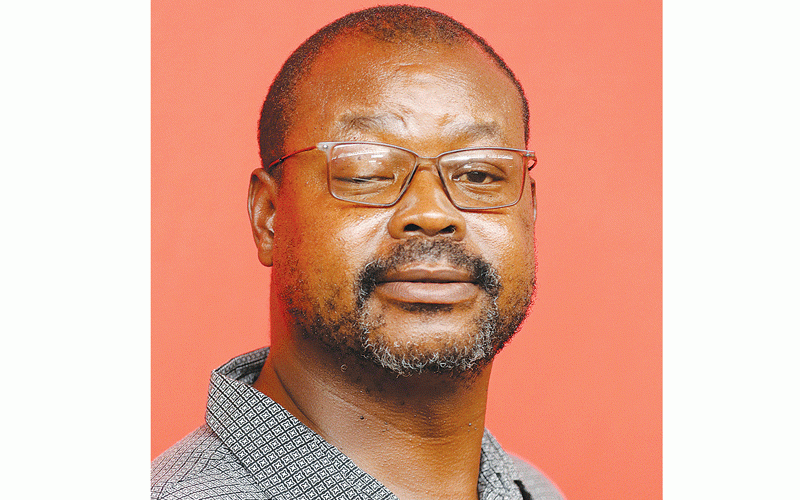 Just about a week ago, I was busy stirring this pot, talking of Soviet-style structures that Nelson Chamisa does not need while his political nemesis, President Emmerson Mnangagwa (ED), was preparing to fire the first salvo ahead of the forthcoming polls.
ED finally appointed the Zanu PF politburo after a few weeks of anxiety and speculation.
But while the pot is heating up, let me congratulate journalist colleagues who dumped the profession to join politicians at the feeding trough.
Firstly, kudos go to Webster Shamu, a veteran journalist and an inspiration for all members of the Press with interests in politics.
James Makamba was a prolific radio announcer and DJ and he continues to rise in politics.
Former news anchor and business reporter Supa Mandiwanzira continues to grow in politics and the business world.
And of cause, Tendai Chirau is a trained journalist and he continues to survive in the trenches.
Congratulations colleagues!!!
Shamu, the new deputy national commissar, returns to the department after leading the late President Robert Mugabe to a sweeping victory in the 2013 harmonised elections against the then relaxed late Morgan Tsvangirai.
Tsvangirai and his people, including Chamisa were enjoying life at the top table when Zanu PF created structures ahead of the elections.
Shamu of the "cremora" fame was behind that clean sweep that shocked the opposition.
ED is expecting results from Shamu who was previously linked to the Gamatox faction.
Shamu is a brilliant politician, especially with the microphone at rallies.
He will definitely complement Mike Bimha, an intelligent cadre who is not that convincing at pumping up the crowd, but should be credited for the various "Everything4ED" structures.
I am expecting Shamu to go beyond "cremora" and give us something for il crocodile when the revolutionary party hits the campaign trail.
Makamba was, for the past five years or so, battling to return to the Zanu PF structures.
He, however, faced some tough time, being blocked, on several occasions, from participating in internal party elections in Mashonaland Central province.
His curriculum vitae was thrown away several times.
He was, seemingly, devoured by the political machinations in the province but, alas, il crocodile had other ideas.
I am just wondering the reaction from those who tried to bar Makamba from his cherished dream to lead the province.
Now as the deputy secretary for transport and social welfare, Makamba will be saluted by the same guys who frustrated his rise.
Ahh politics, guys!
Mandiwanzira is full of surprises and continues to rise politically.
While we wondered how he made it into Mugabe's Cabinet, he ended up being linked to the G40 cabal.
Mandiwanzira did the right thing to shut up and work in his constituency.
ED saw something good in Mandiwanzira whom he appointed him as secretary for local government.
I just do not know why but he seems to be a darling of these leaders. I can only but celebrate his rise.
Chirau, a very respectable young man, remains humble as he hangs in there.
I was worried when Mavis Gumbo trounced him in the central committee elections.
But ED obviously had a soft spot for him and he remained part of the feeding trough.
Meanwhile, ED has a 57-member politburo. It includes General Constantino Chiwenga and that naughty boy from Matabeleland South they call Colonel Kembo Mohadi.
That makes it one hell of a large supreme decision-making body for the party. I understand they don't fit in the boardroom at the iconic party headquarters.
Indeed, that is a huge number.
What I am worried about, though, is how all these people will be fed.
Is it through national coffers?
Secretaries in Zanu PF enjoy full benefits similar to Cabinet ministers. Imagine all the benefits given to the ministers.
They are full-time employees at national headquarters led by Mohadi, if he does not find himself back at Munhumutapa.
The deputies including our colleagues — Shamu, Makamba and Chirau — will receive packages similar to deputy ministers.
Zanu PF must be a very rich party. Finance secretary Patrick Chinamasa must be in control of the largest purse for a political party in sub-Saharan Africa.
Look, the man was given a whole Oxford Professor of Economics title to help him handle the purse at the party.
But would Zanu PF trust Mthuli Ncube, with the results he has produced at Treasury?
The jury is still out on that one.
I am, however, disappointed that Jabulani Sibanda remains outside.
I liked Sibanda a lot.
But I guess he is well represented by Andy Mhlanga who bounces back from political wilderness.
We all know what Mhlanga allegedly did when he was leading the war veterans some years ago.
Joshua Sacco will definitely add some colour to the politburo.
Let's just hope they will work well with new Doctor Amai in the environment and tourism department.
I could go on but special mention goes to the secretary for business development, Alifas Mashava.
ED does not forget hardworking party cadres. And for donating firewood to the youths in Bulawayo, Mashava gets ministerial benefits.
Where did he get the firewood? Is the Forestry Commission of Zimbabwe still around?
Mnangagwa has, indeed, dropped the gauntlet. He might have recycled the so-called "deadwood", partially pacified the Gamatox and G40 cabals, let's wait and see.
Chamisa is said to be planning something for January anyway we will see.
Interesting times ahead!
Sydney Kawadza is a journalist based in Harare. He writes here in his personal capacity.
Related Topics