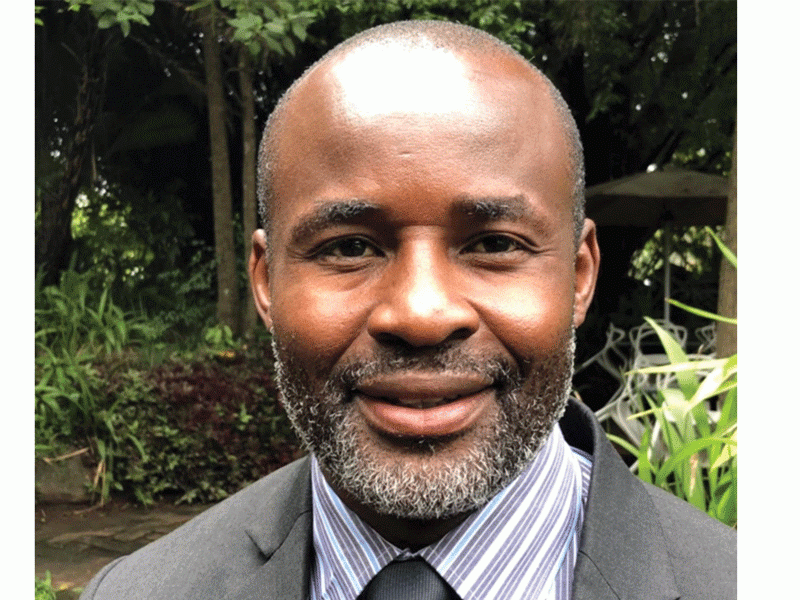 PRESIDENT Emmerson Mnangagwa administration's recent decision to extend US$40 000 loans to parliamentarians has triggered a heated debate, with many ordinary Zimbabweans, battered by a long-running economic crisis, accusing it of misplaced priorities.
The loans offered to the 350 legislators amount to US$14 million, a princely sum sufficient to procure life-saving drugs for the struggling public health facilities.
Extension of the loans comes at a time Zimbabwe is in the throes of a debilitating currency volatility crisis, which has resulted in banks tightening lending regulations. The high cost of money in Zimbabwe makes it difficult for ordinary citizens to borrow as much as US$40 000.
Ironically, opposition legislators, who have roundly criticised Mnangagwa's administration for monopolising public institutions as feeding troughs for the political elite, also applied for the US$40 000 loans.
This has sparked debate on whether the Citizens Coalition for Change (CCC), led by Nelson Chamisa, will put citizens first in its governance ethos under a scenario it wins next year's elections.
Political and social commentator Reuben Mbofana contends that holding public office should not be an opportunity for primitive accumulation.
"Parliament should never be a place to enrich oneself. Being an MP is a civic duty, which, under normal circumstances should even be unpaid, save for little stipends for sundry expenses on parliamentary or constituency business," he said.
"The fact that opposition legislators did not oppose or find anything wrong with such loans leaves them severely discredited as lacking principles.
"So, these legislators have effectively sold their souls to the devil. The Mnangagwa administration has wantonly abused public institutions to shocking levels.
"Right now, over three million Zimbabweans desperately require food aid yet Mnangagwa's administration expects its own citizens to be fed by the United Nations (UN) and other aid agencies," Mbofana said.
Although Parliamentary Welfare Committee chairperson Temba Mliswa justified the loans, critics maintain that the facility also exposed government's profligacy to pamper public officials when ordinary citizens are struggling to afford a three-square meal per day.
Apart from the loans given to Members of Parliament (MPs), Mnangagwa's cash-strapped government has already doled out housing loans ranging between US$350 000 and US$500 000 to ministers and their deputies in a country whose housing backlog stands at eight million.
Broadly, critics contend that these loans and other luxuries dished to Zimbabwe's public officials is part of Mnangagwa's grand scheme to build patronage networks that consolidates his grip on power.
Critics sustain the foregoing argument by pointing out how Mnangagwa's administration also allocated farms and vehicles to members of the Political Actors Dialogue (Polad) in a country battling a US$22 billion debt and runaway inflation.
Polad is a fringe grouping of "opposition" leaders, whose parties contested in the 2018 harmonised elections, including Douglas Mwonzora and Lovemore Madhuku. They regularly hold meetings with Mnangagwa.
Political analyst Dumisani Nkomo argues that opposition politicians accepting the loans were not for the people.
"The opposition MPs that joined the gravy train have demonstrated that they are not for the people. Public institutions must work for the public good," Nkomo said.
Since Independence in 1980, the political elite and their acolytes have been the biggest beneficiaries of government's veiled programmes meant to improve the general welfare of ordinary citizens.
In recent times, programmes, such as, the farm mechanisation of 2008 and the US$3 billion command agriculture of 2017 degenerated into feeding troughs for top politicians characterised by rampant abuse of public assets.
Both programmes were tailor-made to extend inputs to farmers to ensure food self-sufficiency.
In a related issue, a few years after Independence government's programme to capacitate the local motor industry was heavily plundered by top public officials in what is now known as the "Willowgate scandal".
Disclosures of a Commission of Inquiry set up to probe the scandal are yet to be made public. In most of the mentioned cases, beneficiaries of these government facilities have failed to repay the loans, leaving government indebted.
The systematic pattern by government to "ignore" the interests of hard-pressed citizens gripped by widespread unemployment and contending against a sharp rise in the prices of commodities also came to the fore when Finance minister Mthuli Ncube presented the 2023 budget.
Notably, Ncube, in his budget presentation, maintained the 2% Intermediated Money Transfer Tax (IMMT), which has been condemned as a burden on the citizens wallowing in poverty and battling inflation pegged at 255%.
Under the tax, two cents per dollar is added to every transaction between ZW$10 000 and ZW$500 000 to boost revenue collections and lower government borrowing.
Tshwane University public affairs associate professor Ricky Mukonza argues that: "I am not convinced that Mnangagwa's administration prioritises lifting Zimbabweans out of poverty. Opposition legislators who received the loans are likely to be trusted less by opposition voters.
"It would appear they prioritise their interests ahead of those of the general populace."
Related Topics