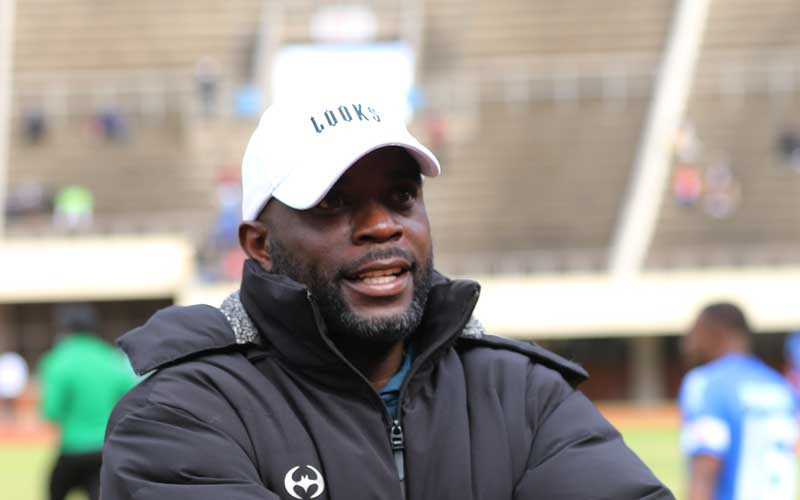 PAST failures in the Chibuku Super Cup, as well as the prospect of missing out on the league title in the current edition, is fuelling Dynamos' desire to win the cup competition ahead of their quarterfinal clash with FC Platinum on Sunday.
The Glamour Boys' title bid suffered a major reversal last Sunday after they were held to a 1-1 draw by army side Black Rhinos to drop two crucial points which left them trailing FC Platinum by eight points, with only seven matches left in the campaign.
And coach Tonderai Ndiraya acknowledges they are no longer in control of the race, with FC Platinum odds on favourites to lift the domestic football's biggest prize for the fourth time in succession.
While he insists they have not thrown in the towel yet, he said the Chibuku Super Cup offered them a chance to end the season with at least a trophy.
Dynamos have not won the Chibuku Super Cup since it was reintroduced in 2013.
Their best feat in the prestigious tournament was a semi-final finish, when they were ironically edged 1-0 by FC Platinum last year.
Those memories are still fresh in their minds and pushing them more to crave to win it for the first time.
"It's a match we want to do well, obviously in terms of performance, but after playing well, we want to win and progress to the next round of the competition," Ndiraya told a Press conference in Harare yesterday.
"We understand what is at stake. We know what the opponent brings to the table. We have been preparing hard because we know we are going to work harder to get the result we want. We are going to suffer the pain and hopefully, it will take us through to the next round.
"We are no longer in control of the league race. FC Platinum are in control, but I feel we are in control of this match. We are starting at the same level and FC Platinum also have a bit of control and we will put everything into this match to qualify to the next round," Ndiraya said.
"I understand we have played two goalless draws recently and it's making the whole match exciting because there has to be a winner. We are going to put everything into it and hopefully at the end of the day, we will be victors. It's a big match where both teams have not tasted defeat for some time in the league, although for FC Platinum, it's longer than us. We have done very well in our own right."
The Glamour Boys mentor also said although big matches like this often don't produce many goals, they were looking to score as many and win the match.
"These kind of games normally don't produce many goals, but we play to score goals. If you look at the statistics, we are the two best teams in terms of defending and conceding and I don't think it will produce so many goals, but we would love to score many goals so that the fans can enjoy, hopefully we will be that team that will score the goals," he said.
"It is going to be exciting, it will also have a lot of tension because of what is at stake — a place in the semi-final. It is special to both teams, so we are looking to bring so much excitement to the atmosphere."
Ndiraya said the fact that Dynamos have not won it since 2013 is spurring his side on.
"To be specific, Dynamos haven't won the Chibuku Cup since its reintroduction recently. I don't remember them reaching the final. The best they have done is to reach the semi-final and that is why we are pushing and hopefully we can push through. But we have two difficult hurdles before that," he said.
Follow us on Twitter @NewsDayZimbabwe
Related Topics