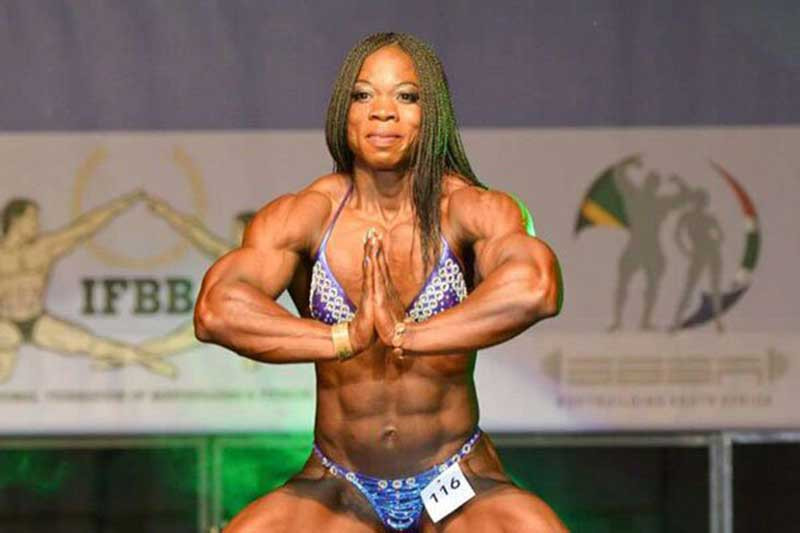 TOP female bodybuilder Regina Jonga is gunning for gold when she takes part in her second professional event in three years, the World Fitness Federation Championships to be held at Mandalika-Lombok, Indonesia next month.
Jonga earned her pro card in 2019 after emerging as the overall winner at the Tera Inter-Continental 2019 WFF Pro Championship in Shanghai, China.
The athlete whose trip to Indonesia was in jeopardy due to financial constraints has already booked a ticket for the Indonesia event after she received sponsorship from fitness enthusiast and entrepreneur Cathy Martin recently.
The World Fitness Federation Championships are scheduled for November 19th and 20th in the Asian country.
"I am feeling so so excited. I have been wishing to compete in the International World Championships for a long time. My expectation at the World Championship is to become the world champion by winning that gold," Jonga told The Sports Hub.
In November last year, Jonga participated in her first pro event when she took part in the South Africa edition of the World Fitness Federation and scooped the Ladies Figure title.
Already in her mid-40s, Jonga's professional career was largely hampered by the outbreak of the Covid-19 pandemic which brought all sport to a grinding halt for almost two years.
"My preparations are going well. My physique and my condition are getting there. The flight has already been booked and everything needed for her trip is in order.
"My target is to present the best physique and be the best black female bodybuilder at the WFF Championship, as I will also be preparing for the NPC Gauteng Championship in South Africa on the 1st of December this year," she said.
In her earlier interview with this publication, the bodybuilding star who turned 45 yesterday revealed that she has two or three years of competing at the highest level as she dreams of competing in the Olympia.
"I am over 40 now so I am thinking of giving myself another two or three years competing to achieve my goals by the grace of God because I am still feeling stronger.
"My targets are to compete in more international shows going forward and being the best African female bodybuilder. And my ultimate goal is to compete in Olympia shows," the 2020 Zimbabwe Sports Woman of The Year said at the beginning of the year.
Olympia is the highest ranking professional female bodybuilding competition in the world.
Jonga's bodybuilding fairy-tale began about 10 years ago when she was 35 and she went on to scoop a lot of titles locally and in South Africa.
She also worked in South Africa as a house maid to sustain herself in the sport and also look after her two children Natasha and Nicole, before she turned pro.
Related Topics