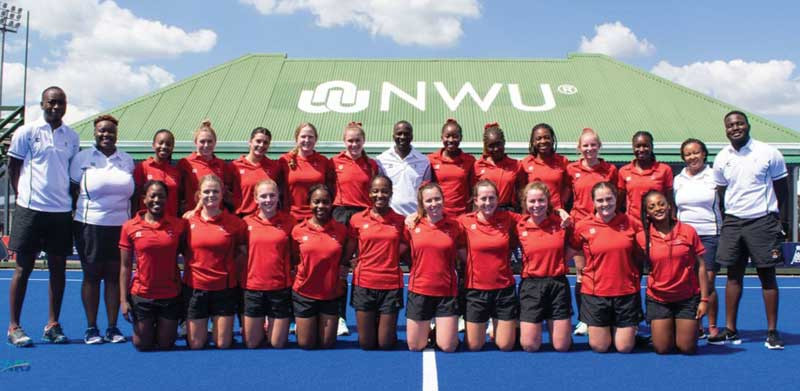 THE Zimbabwe Under-21 ladies team is set to undergo an intense training schedule as they begin preparation for the Junior Africa Cup which is set for March next year.
Zimbabwe will be represented by both men and ladies teams at the Junior Africa Cup which will be hosted by Egypt.
Top two African teams will then qualify for the World Junior Cup which will be held in Chile.
The Hockey Association of Zimbabwe announced a 31-member ladies team this week following a three-day trial at the end of last month and the beginning of this month to select a squad that will raise the country's flag at the continental championships.
"We have a lot of work on and not a lot of time left, so we need to work hard, obviously being aware of not over training. Because of a very strict budget, we won't have time for any events but will hopefully have the team entered in the Harare league so the ladies will get match fitness," head coach Brad Heuer told Newsday.
In preparation for the Africa Cup, the coaching and management teams have to come up with an intense training schedule whereby the ladies team will be training at least twice a week, with a number of weekend camps lined up.
Heuer says fitness will be important since the competition is going to be held in Egypt's hot conditions while he demands the best from the team.
"Fitness is going to be huge for us because it is going to be hot in Egypt, so the ladies will need to be at their peak fitness in order to last in the heat and in the many games that they will play.
"A coach can only ask for his team to try their best and give it everything they have, but it has to start now. I expect the ladies to give it their all, on and off the field, in the build up to the tournament and finally at the tournament," he said.
Team
Ella Allardice, Tanyaradzwa Changa, Tanatswa Chikotosa, Tayla Dean, Tinodiwanashe Elijah, Tayla Ellerman, Done Erasmus, Kiara Goodinson, Chelsey- Lee Hares, Amy Hay, Mary Chloe Honey, Jorja Jones, Panaka Kambadza, Danielle Lowe, Tatenda Maswera, Tariro Mautsa, Siphosenkesi Moyo, Nakai Mujaranji, Athina Mujiba, Tanatswa Mukotekwa, Audrey Mutandiro, Natasha Muwani, Khanyisile Mzizi, Kelcy Ndoro, Nyasha Nyaguze, Nicole Nyamapfeka, Emma Reilly, Tumi Sibanda, Kaylee Sithole, Amber Tozana and Rumbidzainashe Zimuto.
Goalkeepers
Bethel Chidzwondo, Theodora Chingombe, Jamie-Lee Kashula, Ayanda Mangenah, and Tanatswa Mutaramuswa.
Related Topics