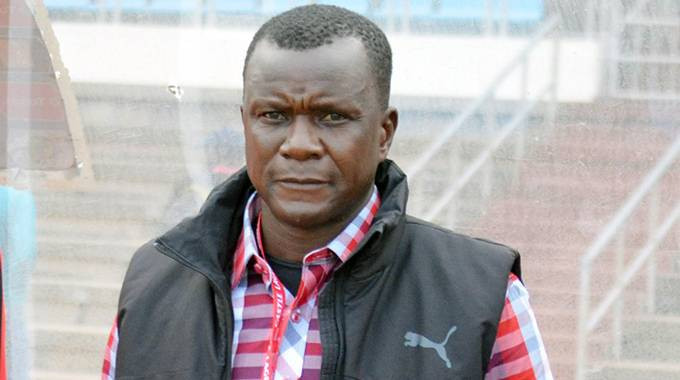 NEWLY-APPOINTED Dynamos head coach Herbert Maruwa says he is happy to be back at the club where he spent seven years of his coaching formative years during one of the most successful periods in the history of the Harare giants.
Maruwa, also known as Jompano in football circles, is a former development coach for DeMbare, while he was also part of Kalisto Pasuwa's backroom staff in a period they won four league titles on the trot between 2011 and 2014.
The appointment of Maruwa has been the worst-kept secret since the club announced that they would not renew Tonderai Ndiraya's contract following an underwhelming season, as the media was awash with news of his imminent appointment.
"I am happy to be appointed as Dynamos coach for the upcoming seasons. I am also happy to be associated with a big brand such as Dynamos. The good thing is that I am not new to DeMbare because I spent seven years at the club during its successful period. I am happy to be back home seven years after I left the club to further my coaching career," Maruwa told NewsDay Sport.
"I want to thank everyone for their support. I want to thank the management for having faith in me that I can take the team forward and I will try my best to bring success to this great club. I also want to thank the previous coaches for leading the team to an impressive third place finish. I am looking forward to building on that going forward."
Maruwa was Black Rhinos coach from 2017 until his dismissal in July this year although he had transformed the army side into one of the most exciting teams in the league.
Black Rhinos wielded the axe on Jompano for what they termed as unbecoming behaviour during match days and accused him of failure to respect and accept advice and support from his assistants.
DeMbare confirmed Maruwa's appointment in a brief Press statement by club spokesperson Tinashe Farawo yesterday.
"Dynamos Football Club is pleased to announce the appointment of a new technical team for the 2023 season.
"The club has with immediate effect appointed Herbert Maruwa as head coach of the senior team. His assistants will be announced in due course," Farawo said.
"The club would like to wish Maruwa success in his new placement."
It is understood that Murape Murape is set to be one of Maruwa's assistants alongside Yadah FC coach Genesis Mangombe, with Brito Gwere assuming the goalkeeper's coach role and David Kutyauripo as fitness trainer.
A lot will be expected of Maruwa, who is taking over a club with financial muscle thanks to their sponsor Sakunda Holdings, as DeMbare seek to wrest the league championship from FC Platinum, who have won it four times in a row.
It will also be an interesting pre-season for Maruwa's Dynamos side, which is reportedly going to take part in a four-team tournament involving teams from Malawi and Mozambique in February next year.
Related Topics