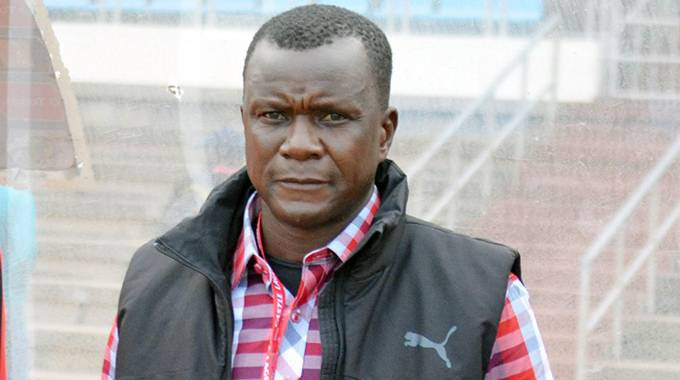 DYNAMOS coach Herbert Maruwa has hinted at reshuffling the squad as he seeks to build a team with an average age of 25 years ahead of the new campaign.
Maruwa was appointed head coach at the end of the season after the club management severed ties with Tonderai Ndiraya after failing to win the league title.
Although Ndiraya had hoped to be given more time to prove himself after finishing third in the title race, having been appointed in 2020 when the country was hit by the COVID-19 pandemic, the club hierarchy decided against renewing his contract.
And Maruwa argues he wants a squad that will stay together for a long time as he seeks to bring glory to the success-starved fans.
Maruwa is not new to the Glamour Boys, having coached the developmental side while he was also part of Kalisto Pasuwa's Dynamos backroom staff when the Harare giants won four successive Premier Soccer League titles from 2011 to 2014.
The club's hierarchy still looks back to those lofty heights with some kind of longing.
And their decision to appoint Maruwa is obviously aimed at taking the club back to those glory days.
While Maruwa described the team as balanced, he stressed the need to have a relatively younger squad with an average age of 25.
He said he would need to add a few new players ahead of the start of the new season.
"From what I have seen, this is a balanced squad, but I think I would want to have a squad of an average of 25. I want a team that will stay together for at least three years, so there is need to bring in more players in some areas," Maruwa said.
The former Black Rhinos coach lamented the cancellation of the Zifa Unity Cup clash against rivals Highlanders, which was scheduled for Barbourfields Stadium today.
"The Zifa Unity Cup would have given me a chance to have a proper assessment of the playing staff available and then make an informed decision, but since it has been called off, I will have to have a look at them when we resume training in the new year," he said.
Maruwa's plans are likely to affect aging players like 34-year-old Evans Katema and Ralph Kawondera (32).
Among those Dynamos are looking to bring on board are Black Rhinos skipper Farai Banda and their Congolese striker Eli Ilunga, whose nine goals in the just-ended campaign earned him a place on the Soccer Stars of the Year calendar.
The Glamour Boys are also reportedly chasing the signature of WhaWha teenage sensation Jayden Barake, who has been training with them recently.
Should the teenager secure a move to the Harare giants, it will mark his return, having risen through the Dynamos junior ranks, but failed to break into the first team and ended up signing for WhaWha, where he impressed scoring nine goals last term.
Related Topics