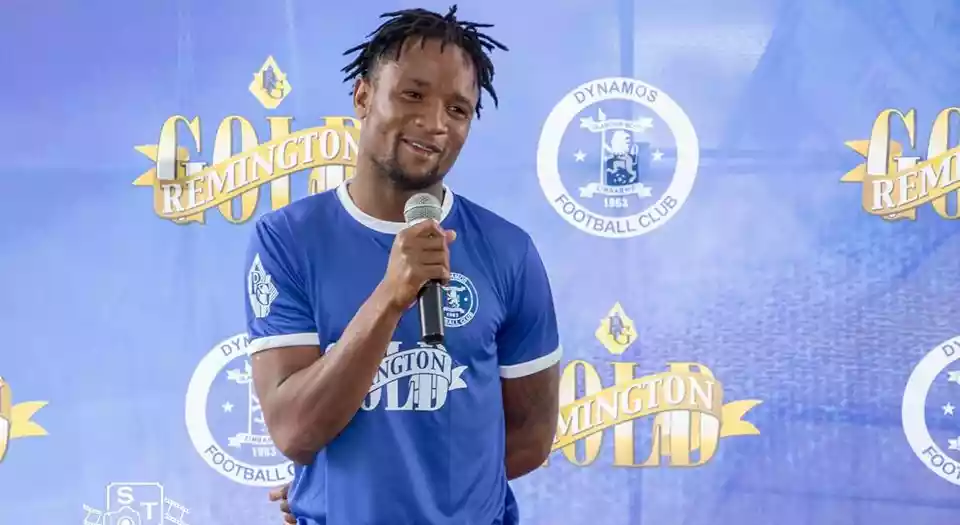 PATSON Jaure says he bears no ill-feeling towards Dynamos despite being unceremoniously forced out of the club.
The defender, who captained the team in the last two seasons, was left in the cold when the club decided against renewing his contract when it expired on December 31.
He was part of a list of seven players who were shown the exit door in a massive clearout that also claimed the scalps of not only the coach, Tonderai Ndiraya, but vice-captain Godknows Murwira, Keith Murera, Ralph Kawondera and the foreign trio of Sylvester Appiah, Albert Eonde and Alex Orotomal.
Veteran striker Evans Katema and Ghanaian Martin Ofori have been transfer listed by the club, while juniors Luke Musikiri, Claivert Tshuma and Stephen Chatikobo, all from Prince Edward Academy were forced to revert back to their parent institution.
Midfielder Trevor Mavhunga has also left the club after turning down an improved offer.
Jaure, the most high profile player on the list, was told to return all the club's assets that were in his possession, including a Sakunda Holdings sponsored vehicle he was using.
Speaking publicly for the first time since the high profile divorce with Dynamos, Jaure chose not to fire a brazen parting shot at the club's top hierarchy.
He said he holds no hard feelings over the dumping.
"As footballers we are used to these kinds of disappointments. It's part of football and life in general," Jaure said in an exclusive interview with NewsDay Sport.
"Maybe it's actually a blessing in disguise for me, who knows."
"I wasn't expecting this low key end to my tenure at Dynamos, a club that I have given my all. But I'm not bitter. Like I said its life and I'm okay with it. What matters now is I can still play soccer so there are always other teams that I can join and be able to feed my family. If I had not found another team, maybe I was going to be depressed, but as it stands I will be playing football next season so I'm happy."
The 32-year-old initially joined Dynamos in 2010 and went on to enjoy a stellar three-year period with the club, winning three league titles and two Mbada Diamonds Cup trophies and the Independence Cup.
His star performances saw him attracting interest abroad and was snapped by South African Premier league side Pretoria University in 2014 where he spent two seasons.
Upon returning home, Jaure joined Ngezi Platinum Stars and stayed for just one season before moving to Zambia's league club Buildcon.
He returned to Zimbabwe after one year to join Manica Diamonds, where he again spent just one season before re-joining Dynamos in 2020.
"Dynamos remains my team and I will always support them. I really enjoyed my time during the two stints I had with them," Jaure said.
"I tried my best last season to lead the team to the championship, unfortunately we failed to win it. I'm wishing them the best next season and in the future."
The former Warriors player is currently training with Simba Bhora with the hope of securing a contract to stay in the top flight league.
He is set to sign a two-year contract that will see him link up with his former coach Ndiraya and teammate Murera who is also on the verge of joining the promoted side.
"We are still talking, and the negotiations should be done soon. We are now discussing the finer details and I'm almost certain that I'm joining the team," Jaure added.
Related Topics