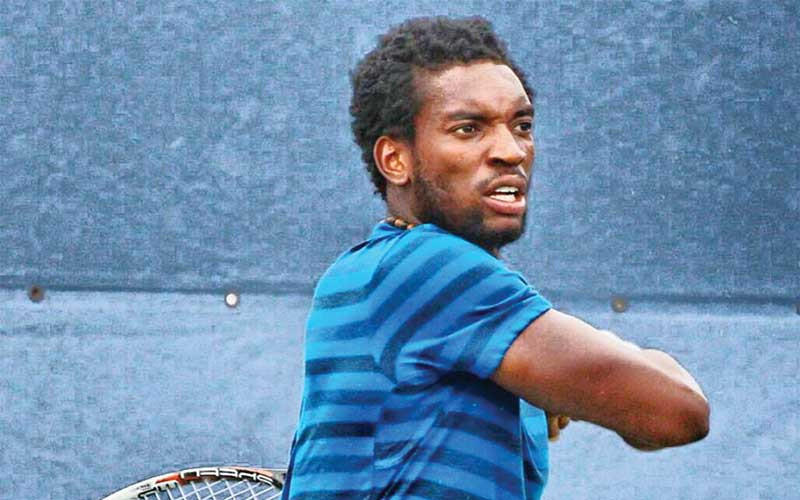 TENNIS ace Takanyi Garanganga has been named Zimbabwe's new Davis Cup captain ahead of the team's World Group II Play-off clash against Uruguay on February 3 and 4 at the Harare Sports Club.
Garanganga, a former key member of the team, takes over from Freeman Nyamunokora who led the team during the Africa Group III event in Algiers, Algeria, last August.
The 32-year-old former Zimbabwe number one-ranked player will lead a familiar squad made up of the Lock brothers – Benjamin and Courtney, Mehluli Sibanda and Benedict Badza.
Tennis Zimbabwe (TZ) also named their development squad consisting of Shane Tapera, Takura Muhwandagara, Ronan Mtisi and Thomu Thompson.
Garanganga thanked the TZ board for giving him the opportunity to lead the Zimbabwe team.
"I would like to thank the TZ board and executive for allowing me to take the responsibility for the nation for the upcoming games starting this coming weekend against Uruguay. Many thanks to the nation also for the support they have been showing to the tennis family for the past years," Garanganga said.
"It's the beginning of the year and we have got a good chance of winning and we are still fresh and eager to really stand our opponents. Getting the job done from my experience with the team hasn't really changed; it's really more of managing preparations right now for the upcoming tie. In terms of preparations, from what I have heard from them, they are in good state but I would also love to see them physically," he said.
Zimbabwe will be hoping for a good result against higher-ranked Uruguay on their return to the Davis Cup World Group II.
The local team earned its slot after outclassing Namibia 2-1 in a promotional playoff match in August last year at the Africa Group III event in Algeria.
TZ is confident of hosting a successful tie against Uruguay.
"We believe we have what it takes to produce world-class tennis players, develop world-class tennis coaches and officials, build world-class tennis facilities, host world-class tennis events and make tennis a national sport," TZ board member Noah Taruberekera, who was speaking on behalf of the president Biggie Magarira, said.
Related Topics