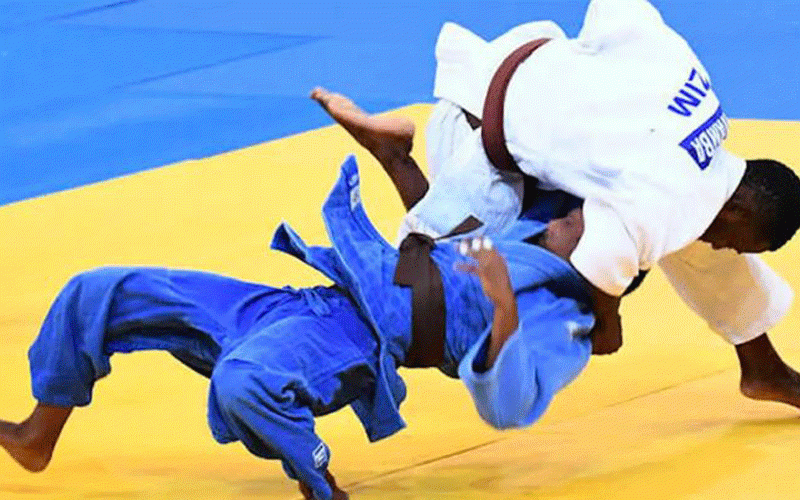 Judo Association of Zimbabwe (Jaz) received a major boost after receiving a kit donation from the Japan International Cooperation Agency (JICA) at a ceremony held in Harare yesterday.
Judogi is the formal Japanese name for the traditional uniform used for judo practice and competition. It is also called keikogi or dogi.
Jaz received 100 sets of the kit from the Kodokan Judo Institute in Tokyo to aid the growth of the sport in the country.
"I am really delighted to be part of this exciting and refreshing event convened to appreciate Kodokan Judo Institute of Japan for donating kits for the Judo Association of Zimbabwe," Sport, Arts and Recreation minister Kirsty Coventry said at the function.
"The ministry is pleased with the donation as it enhances sport development, judo in particular. The donation will go a long way to promote judo in the country. Through continuous practice, we hope that this will bring back the glorious days of Zimbabwean judo which were shown by judokas like Debbie Warren Jeans who competed in middle weight event at the 1992 Summer Olympics."
Japan ambassador to Zimbabwe Satoshi Tanaka said he was encouraged by what Jaz and the ministry were doing to support the growth of judo in the country.
"I am delighted to present this gift of 100 sets of brand new judo uniforms or judogi to the Jaz on behalf of the Kodokan Judo Institute in Tokyo. I am encouraged by how much Jaz and the ministry are doing to promote and decentralise the sport in Zimbabwe. Now there is even a judo club at Tongogara Refugee Camp in Chipinge district. This donation will allow many more people to practise judo properly kitted out in judogi. I'm sure the judogi will give them added motivation and determination, so they will practice even more diligently and become stronger. I hope that their skills will increase dramatically. Maybe this will even motivate them to compete in an international tournament, wearing a judogi from Kodokan," he said.
Jaz targets to have at least 1 000 judokas by the end of this year, particularly in schools.
Jaz president Smart Deke shared his appreciation at the gesture.
"It is with great honour that I thank you all on behalf of all the judokas in Zimbabwe. I am so humbled and grateful today for receiving these judo suits. Judo is on the path of growing from being a minority to be a majority sport. In a few years, our sport will be well known in Zimbabwe. We would like to develop sport from the grassroots level, nurturing kids into world-class olympians," he said.
Related Topics