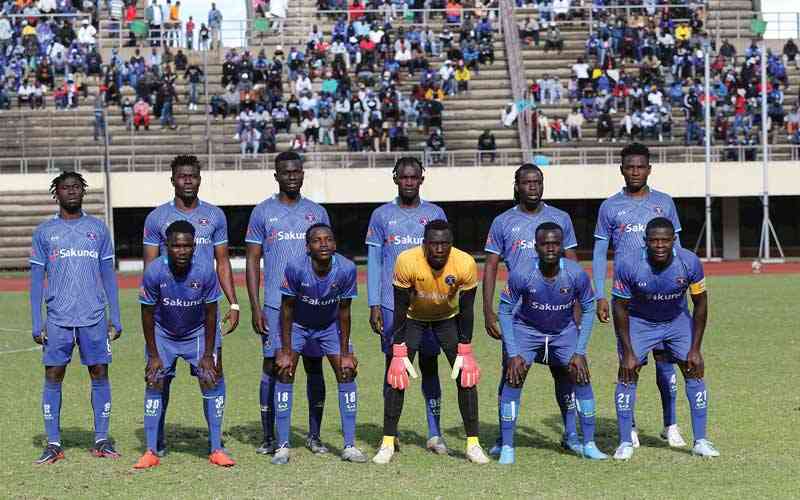 A GOAL in each half by Dynamos' Emmanuel Paga and Elvis Moyo were enough to secure an away victory in the Glamour Boys' last preparatory encounter against central region division one side Dulibadzimu United in Beitbridge.
Paga struck in the second minute capitalising on a defensive mix-up by the hosts, resulting in the Ghanaian import striking hard into the roof from within range.
Moyo's strike just before the hour mark was fumbled by the hosts keeper Steven Michael who embarrassingly caught the ball on its way out of the net.
The score line, however, hardly reflected the match in which Dulibadzimu United gave their all but failed to find the net, despite impressive moves.
Dynamos coach Herbert Maruwa admitted the hosts were no pushover.
He said his team was ready for the oncoming season and the trip to Beitbridge worked well for their away opener at Hwange.
"We scored two goals and I am convinced my squad is ready for the season. We have a strong squad and we are left with a few touch-ups, but good to go," said Maruwa.
"We were particularly interested in the heat in this part of the country to prepare for Hwange. And we got the heat we wanted. The opponents were also good, but we used experience to wrap the match," he said.
The touch ups he needs were in the midfield where the introduction of crowd favourite Denver Mukamba deep into the second half excited a packed Mabhidhi Sports Arena 10 kiometrs outside Beitbridge.
Dulibadzimu United coach Stanley Ncube was happy with his team performance and said his boys matched the big boys man-to-man, but were beaten by experience.
"But I am convinced we are ready for our season. It was good to play against the big team and we thank Beitbridge residents for their support and faith," he said.
Close to 3 000 Beitbridge residents braved the heat to watch the game which was by all standards a thriller.
Mukamba was the toast of the day with his one touch passes and brilliance behind the ball in midfield, which kept the crowd on their feet.
Related Topics