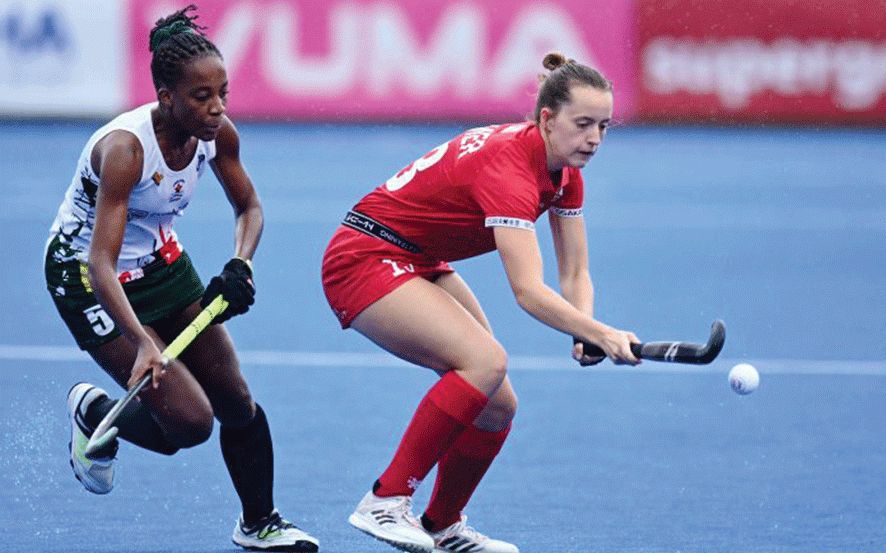 THE Zimbabwe national Under-21 women's hockey team are looking to clinch the final berth at the Junior World Cup in Chile, when they clash with Kenya in their last group match at the Africa Junior Cup in Egypt this afternoon.
Zimbabwe lost to South Africa before they defeated the hosts to keep alive their hopes of qualifying.
Four teams are involved in the tournament and the top two will qualify for the World Cup.
South Africa, who won their first two matches, have already booked a place at the global showcase.
Zimbabwe will be hoping that South Africa defeat Egypt, but crucially they have to win their own match against Kenya to give themselves the best chance to qualify.
They commenced their campaign with a 3-0 defeat by South Africa, but they managed to make a comeback after walloping the hosts 4-0 in their second encounter on Monday.
However, it has been a different story for the men's side, who are yet to win a single match at this tournament after they suffered a humilitating 6-0 defeat by South Africa in their opener before they were again outclassed 3-1 by Kenya on Monday.
Team coach Prince Mwale, however, said they are looking forward to the next game against Egypt having learnt their lessons from the first two matches.
"I think we were unfortunate to lose our first two games, we just could not convert our chances and it made it difficult to win our games. We are obviously a young side and the experience and lack of intense games contributed to our result," said Mwale.
"Egypt is another intense side and we have to work extremely hard. We are making a few adjustments to our tactics and hopefully we will be able to come out with a positive result," he said.
Related Topics