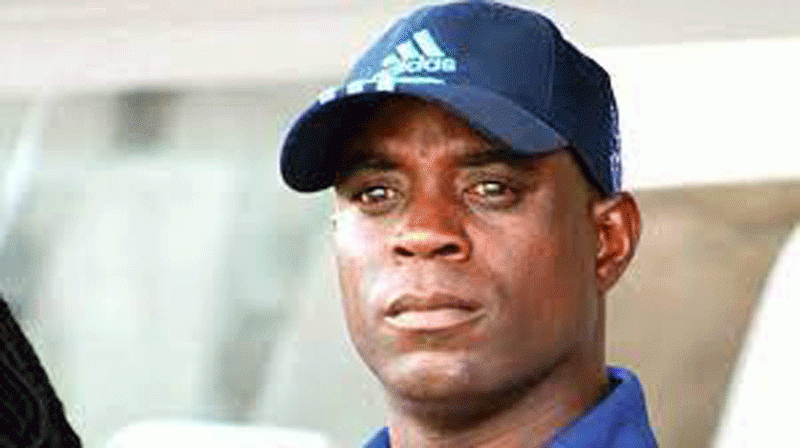 Simba Bhora FC . . . . . 0
Dynamos FC . . . . . . . . 0
SIMBA Bhora head coach Tonderayi Ndiraya is confident that his team has found its footing in their debut season in the topflight lead after holding his former paymasters Dynamos to a goalless draw in a dull and uninspiring Castle Lager Premier Soccer League game at the National Sports Stadium yesterday.
Yesterday's result gave Simba Bhora their first point in the top tier league after surrendering a goal lead to succumb to a 2-1 defeat against defending champions FC Platinum in their topflight match, before succumbing to a one-nil defeat at the hands of last season's league runners-up Chicken Inn.
DeMbare started off the season with a 1-0 victory over league returnees Hwange a fortnight ago, before crushing newly promoted side Sheasham 4-0 to shoot to the top of the log.
Despite failing to get a full set of points in his three encounters, Ndiraya is confident that his team is on the right track.
"This was a difficult fixture for us, coming into this match from two successive defeats and looking at our team," Ndiraya said.
"Of course, we have experience but these are players who have just been put together and to get to play three top teams in our opening matches was not easy for us. I think we managed the game because we were a bit low on confidence.
"I am glad that we came out well and we managed to contain the game. I am happy that we got a point from Dynamos who had been on a prawl. I am happy that we have taken off," said Ndiraya.
Ndiraya is confident that he assembled a strong squad in Simba Bhora despite a sloppy start.
"This point is good for us, it will restore the confidence of the team and the players.
"On my own assessment we have a very good and balanced team which needed a confidence booster and I am not saying the next matches are easy but we are confident now" he said.
The match, particularly the second half became personal and physical as Simba Bhora, who are made up of former Dynamos personnel were desperate to do well.
The sloppy and muddy turf after the rains made the second half a dull one.
"It was not surprising to get a physical game and note that our team was labelled another DeMbare and some even labelled us a DeMbare rural and given our background of two successive defeats we were prepared for a physical game," added Ndiraya.
Dynamos coach Herbert Maruwa said he was happy with the point.
"We expected a difficult match against them and I am happy that we managed a point from home as we prepare for the next match, hopefully, the injuries we incurred are not that serious.
"They (Simba Bhora) were playing a physical game and I had to tell my players to take it easy. It's part of the game and we couldn't do anything about it," said Maruwa.
Castle Lager Premier Soccer League results and fixtures
Yesterday: Simba Bhora 0-0 Dynamos, Sheasham 1-1 Yadah, Bulawayo Chiefs 0-0 Black Rhinos, Cranborne Bullets 0-0 Chicken Inn
Today: CAPS United v ZPC Kariba (National Sports Stadium), Triangle v Ngezi Platinum (Gibbo), Highlanders v FC Platinum (Barbourfields), Hwange v Green Fuel (Luveve)
Related Topics