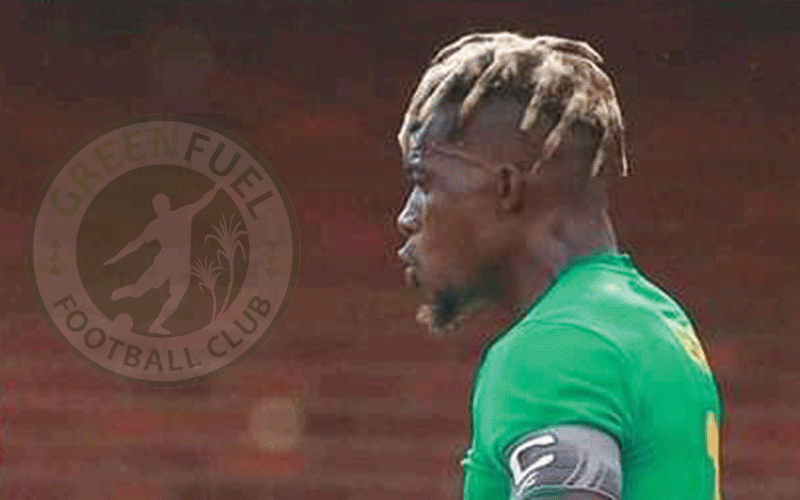 PREMIER League newcomers Green Fuel may be struggling in their debut season in the top-flight league but one player who is enjoying his time on the big stage is defender Tatenda Gora.
Gora is one of the players who managed to help the club gain promotion into the premier league after winning the Eastern Region Division One competition.
The 24-year-old played a blinder when Green Fuel earned their first win in the league with a hard fought 1-0 victory over Simba Bhora at the National Sports Stadium a little over three weeks ago.
Already Gora is dreaming about making it onto the Soccer Stars calendar in his debut season.
"It's my first time playing in the premier league. It is very exciting and at the same time challenging. I think I have done very well so far as I was nominated as one of the best players during week seven fixtures. My personal target this season is to be among the best players in the league and also help the team achieve its targets," he said.
Green Fuel, who have a third coach Rodwell Dhlakama nine matches into the league campaign after dismissing Lloyd Mutasa and Bekithemba Ndlovu, will be looking to survive this season before they can be ambitious.
However, playing matches away from their Chisumbanje base may have contributed to their slow start to the league race as they sat in 17th place ahead of this weekend's fixtures with six points from nine games.
Gora spoke about his career targets, things that he wants to achieve before he hangs his boots.
"It is every player's dream to play at the highest level and that is my dream as well to be able to represent the national team on the international stage.
"I also want to be that person who gives others hope and belief that football can change lives before I can end my career. It is also my desire to assist those who are underprivileged, especially young people, to realise their football dreams by availing equipment and facilities that enables them to pursue their dreams," he said.
A keen footballer from a tender age, Gora's career began in the dusty streets of Chitungwiza and has taken him to Karoi and Chisumbaje for him to be able to rub shoulders with the local league's top players. He also explained how he took an interest in football as a career.
"I started playing football when I was just nine years old at Young Stars Academy under Shingirirai Foundation in Chitungwiza where I was coached by Trust Muzvazva.
"I have played for Karoi United, Beta XI and I joined Green Fuel last season when it was still in Division One and managed to help the team gain promotion into the premier league.
"I was always passionate about football growing up watching people like Obey Mwerahari change their lives through it. It is also a sport that brings joy to people. I am privileged to be paid for doing something that I like so much and I would like to thank my parents for pushing me to chase this dream," he said.
Born on October 29, 1998, Gora attended St Aiden Primary School before moving to Mutero High School in Gutu.
The defender is an integral part of the Green Fuel side and wore the captain's armband when the team lost to 1-0 to Cranborne Bullets in Harare last weekend.
Caption: Tatenda Gora (right) attempts to tackle a Cranborne Bullets player in Harare last week.
Related Topics