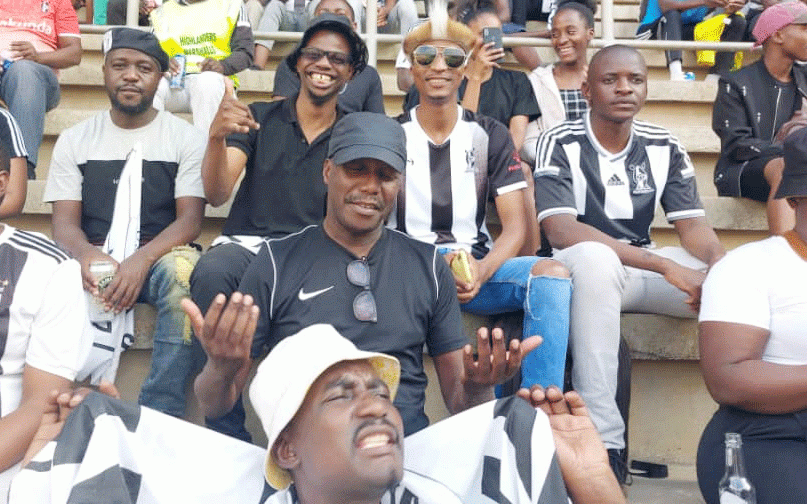 CRANBORNE BULLETS . . . . . (0)1
HIGHLANDERS . . . . . . . . . . . . (0)1
AT FULLTIME, Cranborne Bullets coach Nesbert Saruchera sprinted towards the referee Tichaona Mbire to protest the decision to send off his player Yemmy Matembedze instead of awarding a penalty which would have given his side a chance to collect maximum points.
His players could be seen pulling him away as he vented his anger.
A 10-man Bullets held Bulawayo giants Highlanders to a one-all draw which looked like a good result but Saruchera felt his side deserved more.
With a few minutes left on the clock Mbire had a big call to make after Bosso goalkeeper Ariel Sibanda appeared to have brought down Matembedze in the box when he was through on goal.
The referee felt Matembedze had taken a dive and cautioned him for simulation, a second yellow card which meant a dismissal.
At this stage two second half penalty goals from Tadiwa Chibunyu and Sibanda ensured parity between the two teams.
Bullets who have won their last two matches felt robbed of a third one on the trot.
"Normally I don't want to talk about what I am not in charge of, or in control of but you can be frustrated with some of the decisions. I thought maybe it was a penalty. He was goal bound and how can you dive when the ball is in front of you. He should have scored," Saruchera said after the match
"I think we did well. We dominated them, we created more than them; I think we should have scored three goals. Maybe it wasn't our day but the performance was fantastic for me," he added.
The first half had very few chances but Cranborne Bullets, playing slick passing football faltered in the final third.
However, they took the lead barely five minutes into the second half after Mbongeni Ndlovu handled a Vincent Mhandu cross from the left and the referee pointed to the spot.
Up stepped Chibunyu to send Sibanda the wrong way.
Chibunyu could have doubled the lead for the hosts but he saw his header tipped over by Ariel Sibanda.
Halfway through the half Xavier Janatana handled under pressure from substitute Stanley Ngala and Sibanda scored the resultant penalty.
Bosso pushed for the winner afterwards and Lynoth Chikuhwa had a chance to give Highlanders the lead 19 minutes before full-time but Victor Jabangwe produced a good serve.
It was Sibanda's turn to rescue Bosso with a smart save in the 80th minute to deny Matembedze from close range after he was sent through by Sylvester Munhira after a Bullets counter attack.
Matembedze was controversially sent off for simulation three minutes before full-time.
Highlanders coach Baltemar Brito was happy with a point.
"We collected one point and in our opinion it was a good game from the boys. They had a good spirit. This premier league in Zimbabwe sometimes people thinks it is Africa and it will be easy. You can see that defending champions FC Platinum are also losing and drawing, they are not getting consistent results," Brito said.
"We are doing it our way, we are close to the top. In my opinion we watched a good game, Cranborne Bullets did not employ time wasting tactics even the refere was pushing that a full game is played. We collected one point from home and in this championship it is important. It could have been worse but one point keeps us close to the top," he said.
Teams
Cranborne Bullets: V Jabangwe, X Janatana, P Mutasa, C Charakupa, M Mushangwe, E Manokore, V Mhandu ( Y Matembedze 60') , T Chibunyu, M Mudzuka (N Kupara 90'), K Mureremba, S Munhira
Highlanders: A Sibanda, L Chikuhwa, M Mushore ( W Navaya 76'), Manhire, G Makaruse (S Ngala 60'), A Mbeba, E Farasi ( C Chigonero 60'), P Muduhwa, D Mukuli (M Ncube 76'), A Faira, M Ndlovu
Related Topics