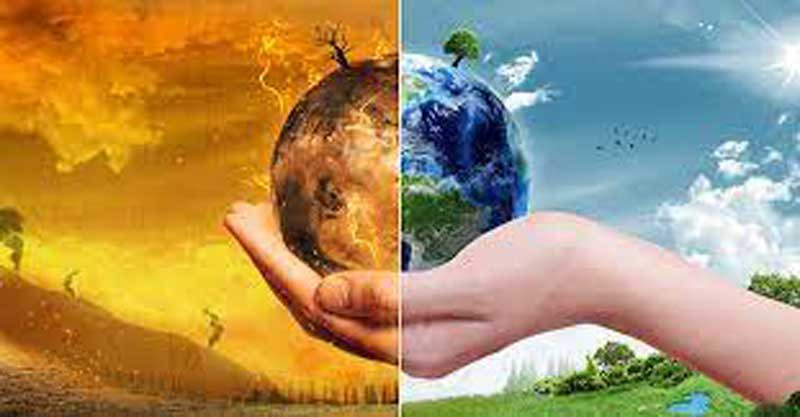 The role of public relations and communications in 2022 is to foster the authenticity that so many crave in an economy that appears to operate at surface level.
"Purpose" is a term that has been widely used in the last year when communications professionals want to advise their clients that they need to stand for something bigger than profit. 2021 marked the first step in stressing the importance of the values of brands, companies, and entrepreneurs.
Brands understand that their audiences are looking behind the scenes and rightly demanding an inclusive and diverse team environment. It's time to act.
Responsibility
To remain relevant in 2022, brands, companies and entrepreneurs must go beyond what is right and provide real service to humanity, society, communities, and the environment.
Public relations and communication efforts will truly include all stakeholders, and the term "stakeholder" must increase its strong association with investor PR and communications strategists in 2022 and engage with the artisans and communities the brand works with, telling their stories and how the brand impacts their lives, livelihoods and mental health.
To make those stories stand out, brands will have to go above and beyond to live up to the responsibility they have only. In my work as a public and investor relations consultant, I see investors increasingly seeking out business owners who focus on community building and working toward a true change instead of putting their resources into creating presentable PDFs and campaigns designed for investors.
Guess what? Reputable investors go above and beyond to support this drive. From my experience, investors make up a large part of the audience that seeks authenticity.
Values
Relevant public relations and communication in 2022 is communicating values, and companies will need to do their homework in defining their values. We first saw an increase in value communication when the run on talent emerged. Employer branding became part of a company's PR and communication when simple pay checks wouldn't get the best employees anymore. These nurturing assets must now be extended outside of talent acquisition, to the communities with which the company comes in contact, and to the environment.
The new value definition goes beyond the reference to a one-pager on a company's website to a corporate social responsibility setup. It needs to be tangible to be believable. To put it bluntly, it is not enough to point out that your company donates a portion of its profits each year, as this demonstrates not much more value other than a convenient tax benefit from donations.
When we talk about values in 2022, business owners are advised to dig deep in their hearts to find a cause they truly care for so they can commit to it
In 2022, public relations will need to provide answers about what action is being taken on climate, racial and tribal issues, and social justice. Entrepreneurs wake up! The "me, me, me" perspective is over.
In my work as a consultant, clients have still too often completely ignored the fact that they have a social responsibility, and that public interest is generated when they offer real added value to society at large.
Many clients believe that their product or service alone provides the value to claim top-tier media coverage.
They do not realise that the effectiveness of billboard ads is highly decreasing and, instead, business owners are demanding media publicity as their "new age" billboard ad. This approach does not lead to the desired (fast) results on the clients' side.
Public relations and communications will be the key business development tool in 2022 for those who understand its core value. Communications (PR & Communication for short) as a discipline must aim to create an environment of transparency and build open and honest relationships. PR and communication strategies must provide an opportunity to reflect on and improve one's actions and grow positive impact.
No matter how big or small, old, or young your business is, there needs to be a commitment to integrate giving back into the DNA of your business.
Pledge 1% is a good example; a movement that tech companies join to support each other in the mindset of giving that aligns with their values and larger business goals.
Once entrepreneurs devote their willpower to doing good, public relations will leverage that drive to reach maximum success.
*Patricia Murambinda is the IPRCZ president and general manager — corporate affairs at Delta Corporation Limited. She holds a Bsc Honours in Psychology (UZ), MBA (UZ), Corporate Affairs Certification, Said Business School, Oxford University (UK).
For workshop booking and in-house training contact: Call Hope/Marshall/Cathrine on +263 775836225 +263772812678 +263785105366 Tel:0242443124 email: admin@iprc.co.zw / info@iprc.co.zw
Related Topics