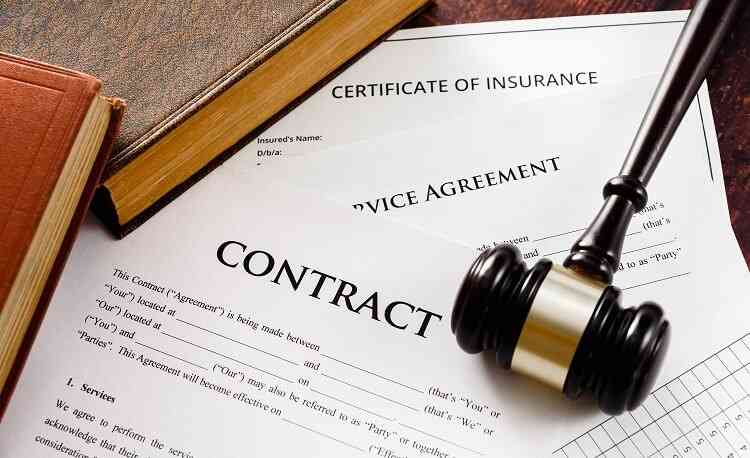 Facing inequalities in the workplace is one of the worst things that can ever happen to anyone.
Not just in the workplace, but anywhere really. Unfortunately for women, it's something they have to endure because they have no other choice.
Not that they don't have, but just ignorant.
Their male counterparts take advantage of how masculine they are and hold on dearly to the traditional norms that stigmatised women.
Just because we had found ourselves in a pandemic situation, the idea of gender equality and preservation of financial dignity for women was disregarded.
Lived experiences teach us the best lessons and this article is not about hearsay.
In the heat of Covid-19, when the government had declared a lockdown for non-essential workers, was when I got my economic break.
I had been at home all along looking for a bit of work to help me cater for my sons' needs, as a single mother. So, I got called to work at this place which was essential.
Immediately I got there, I asked how much they were going to pay me.
To this they allowed me to negotiate: I asked for a figure that I thought was just seeing business was low and things were generally tough.
I asked for a figure that I thought allowed me to cover my most basic needs, which was US$120.
They said they would discuss this with finance and come back to me, but in the meantime to continue working. This should have been a red flag to me.
Come month end I still had no work contract and the amount I asked for was nowhere to be seen.
For the contract, I did make several follow ups, sending emails.
Oh, by the way, this was not the main office, but a sub branch.
So, I sent emails to the boss, finance personnel and administrator, and all these were ignored. Red flag number two.
I worked on for a couple of months and I was only getting half of what I had asked for.
The other person at the work place was male, and he was hired after me and was given a full contract.
I'm sure if I had been given that much, for the length of time I stayed there I would have gotten myself a small fuel saver car like my peers.
As time went on, the guy (let's call him that) began disregarding my pay would say derogatory things that showed that the space was a battle zone.
I remember at one time we did a side deal because we had gone, I had gone for about three months without getting paid, yet showing up every day.
I was given US$1.50 to buy a Russian and chips combo.
At that time, that was the third red flag, because I had told myself that this was no longer making sense.
I was using my savings to fund going to work.
I recall when I tried to voice up on this, I was told that women were at home and non-essential at that time. Then he bought a classy car.
That was it for me. I stopped going to work.
For a good two weeks no one called or looked for me and I was asking myself why.
Then the response came, I was called and asked to come back, but at a seriously low offer, it was less than 30% of the amount I had asked for.
I outright refused that offer and found myself replaceable. Shame another unsuspecting individual drowning in naivety.
So, what is the essence of this narration?
The most important thing for women to know, and to understand, is the need to ask for a contract before conducting any work at all.
Once you render services without a clear contract you will constantly be used in the corporate sector and without any reimbursement what so ever.
It is better to remain searching instead of volunteering your time and personal resources.
Without a contract, there is nowhere one can go and claim their monies, just as in my case, I never got anything.
What to look for in a proper legally binding contract?
l Firstly, there should be an indication of the title of the job that is being offered. There is no grave mistake that one can make than to sign up for a job title that they were not given initially. For example, if you were offered a position of the administration clerk, but you sign a contract indicating that you will be a cleaner. That would be terrible as they ask you to clean the office restrooms. So, know the position title of the job.
l Next there should be a description of the job you are supposed to do, rather the expected deliverables. Here the contract gives a clear outline of the duties that you are expected to, and what you are being hired to do. This will help you to refer to the contract should you feel unsure about the tasks you would be ordered to do. When you are new, it is very easy to be abused by workers from the other departments as they pile their load on you. So, know what is expected of you.
l I guess I was being modest and should have started here, (the most important part of the contract for most) the renumeration. It could be a salary, a stipend or an allowance. The figure should be spelt out clearly, so that should there be any misunderstanding, you can have contractual backup to substantiate your position. Any taxes, deductions, allowances, bonuses, benefits and any other benefits entitled to you. This section should be explained in detail, and written in simple language that may not be overridden by legal jargon. This should also be clearly stated in the amount it is supposed to be paid in.
l Other important things include working hours, code of conduct expected at the work place and the procedure of applying for an advance payment, sick leave, holiday days and other technicalities. For most people, this section is ignored, and the employers take advantage where you really need the assistance
l Before signing, it is of paramount importance to go through the contract alone, then with the employer. Going stage by stage for the purpose of having misconceptions cleared, and the clauses that are vague are explained and should there be need, alternated to suit the needs of both the employer and the intended employee.
Sometimes it is wise to enlist the help of someone you trust to help you go over the contract again.
If discussing with the employer, you may find yourself shy and fail to ask the vital questions.
Then once you sign on the dotted line, you need to ask for a dually signed contract.
This means you have to retain a copy that has been signed by yourself and by the employer. With correct dates.
In most cases we take the issue of contracts lightly, but I hope my story serves as an eye-opener. Get a contract before putting in the hours.
Millin is a social and economic justice ambassador
*These weekly articles are coordinated by Lovemore Kadenge, an independent consultant, past president of the Zimbabwe Economics Society and past president of the Chartered Governance & Accountancy Institute of Zimbabwe. Email – kadeng.zes@gmail.com and Mobile No. +263 772 382 852.
Related Topics