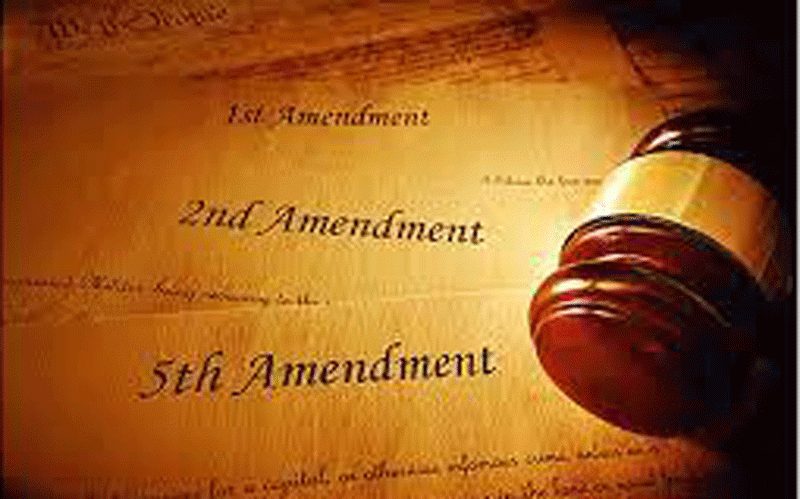 Zanu PF has once again used its majority in Parliament to pass a draconian piece of legislation in the form of the Private Voluntary Organisation (PVO) Amendment Bill after ignoring local and international opposition to the enactment of the proposed law.
The amendment of the PVO Act to restrict the operations of civil society organisations has been on the cards for a long time with President Emmerson Mnangagwa's government saying the changes are needed to monitor operations of non-governmental organisations.
Local civil society organisations and United Nations rights experts have repeatedly warned that the amendments will accelerate the closing down of the civic space under Mnangagwa's rule.
The process to enact the amendments has been fraught with undemocratic actions by the ruling Zanu PF that included disruption of public hearings by hired thugs.
It is almost given that Senate, which is also dominated by Zanu PF, will rubber stamp the National Assembly's decision to okay the amendments before the Bill is sent to Mnangagwa for his signature after which it becomes law.
Once the PVO Act is amended, the government will enjoy wide powers to interfere in the operations of civil society organisations' governance and activities.
The proposed law would make it mandatory for PVOs to seek government's permission for any "material change" in the organisations, including changes to internal management and funding.
The government would also have the power to designate any PVO as "high risk or vulnerable" to terrorism abuse, and this will open civil society organisations to undue influence by the state.
Civil society organisations would have their registration revoked or even have their leadership replaced if the authorities deem that they have violated the proposed law.
In addition to the provisions opening up PVOs for interference, the Bill proposes harsh penalties for organisations that are found to have violated the law.
The passing of the legislation is most likely going to lead to non-governmental organisations that have been providing healthcare and food to millions of Zimbabweans pulling out of the country and taking their money to other places where there is a conducive environment for their operations.
It is poor Zimbabweans that would be affected by enactment of the law than the PVOs that are being targeted.
Zanu PF senators must make a sober reflection about the future of the country when they debate the Bill and correct the mistakes made by their colleagues in the lower house.
It is also not too late for Mnangagwa to stop the PVO Act Amendment Bill from becoming law by withholding his signature.
There is need for Zanu PF representatives to act in the national interest and stop supporting legislation that would lead to irreparable damage to Zimbabwe's reputation because such laws are associated with rogue regimes and not democracies.
Related Topics