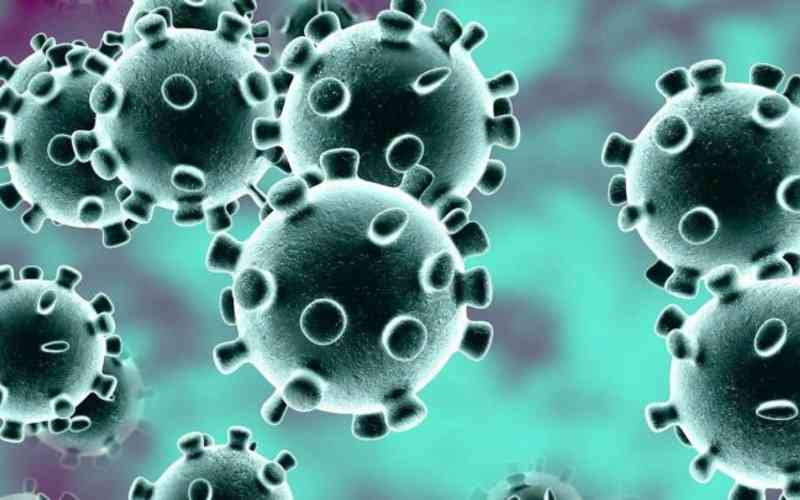 Covid-19 remains an unfathomable virus seemingly different from other prevailing viruses that do not mutate as fast as this heinous virus.
Today, China is in the news again as it grapples with unprecedentedly high number of Covid-19 cases, high mortality although the country seems to downplay the situation. Social media reports are emerging of congested health institutions which seem to be getting overwhelmed with multiple cases, bodies are shown on stretchers while ambulances are shown rushing to hospitals to deliver patients.
The situation is not pleasing as the worry for another serious outbreak continues to grow. Covid-19 mutations are occurring at supersonic speed compared to other viruses.
The current dominant strain in China is BF.7 (BA.5.2.1.7), a sub-variant of Omicron BA.5. The BA.5 variant has the highest number of reported cases in the world. It is thought that the BF.7 variant is the most dangerous of the Omicron sub-variants and has the highest transmissibility.
A person infected with this strain can infect many people. China has a population of at least 1,4 billion people and has the potential to infect the whole globe if the virus is not contained quickly.
There are also other strains of the Omicron which are spreading globally. Both the XBB and the XBB.1.5 are circulating. The XBB is a sub-variant of the Omicron BA.2 variant which was at one time isolated in Botswana and the XBB.1.5 is a sub-variant of XBB. The emergence of new sub-variants is a serious reason to worry because of the possibility of immunity evasion.
It is a pity that the XBB.1.5 has already been identified in at least 90 countries of the globe and about 44 US states. With BF.7 showing its nocuous teeth especially in China, it is prudent to consider all public health measures that have potential to stem the hellish virus.
The world is very much concerned about China's willingness to share data on the spread of the virus and everyone is worried and would want to know if there are no new variants that can evade the immune system of those already vaccinated or which have potential to successfully outcompete other variants and spread internationally. With China expected to open its borders beginning 8 January, everyone has to be careful as China can become a hub for the virus to spread globally. In view of the unfortunate Covid-19 news coming from China, it is prudent for all countries, Zimbabwe included, to at least observe some of the following measures:
Setting out travel restrictions to and from China. Travellers coming from China should present a negative PCR certificate taken within the previous 48 hours. Recipient countries can run rapid Antigen tests at points of entry in order to be sure because there is tendency to fake certificates in order for one to gain entry into a certain country. All forms of corruption on this important measure should be dealt with aggressively.
Isolation centres should be activated at this time. The facilities should have good ablution facilities, running water in order to accommodate international travellers who would have tested positive.
Vaccination drive should be scaled up and many people need to be encouraged to get vaccinated including the administration of the booster shots. At least 12,2 million vaccine doses have been administered in the country. Less than 40% of the population is vaccinated, making it difficult to achieve herd immunity from vaccinations. The country will now have to depend on hybrid immunity, a combination of immunity from both vaccination and previous infection.
Public health measures like sanitisation, hand-washing should never be ignored as they remain key in infection control. It should be a culture to wash hands with soap despite the absence of Covid-19. We need sound prevention from common diseases like Cholera, Typhoid, Dysentery, Common colds, Flu, Ebola so hygiene remains critical to our lives on a daily basis.
Early diagnosis and treatment remain vital in Covid-19 control and management. Many people who succumb to the virus, can do so due to complications which may include respiratory distress syndrome, renal failure, thrombo-embolism, lung failure or myocardial infarction. People with co-morbidities like Diabetes Mellitus, hypertension, cardiac failure, cancers are in trouble of getting complications quickly. Early testing is thus an important step in the right direction.
Data collection and reporting are key in Covid-19 management. Correct information spreads from the correct available data. Distorted information is a serious cause for both misinformation and disinformation.
Adequate stocking of the necessary drugs and sundries remains critical. Worker motivation should always be present if the war is to be won. Human resource is the biggest asset in any organisation.
Let us all open our eyes as we grapple with the newer strains of the stubborn Covid-19. Serious action is required in order to contain the virus.
Related Topics