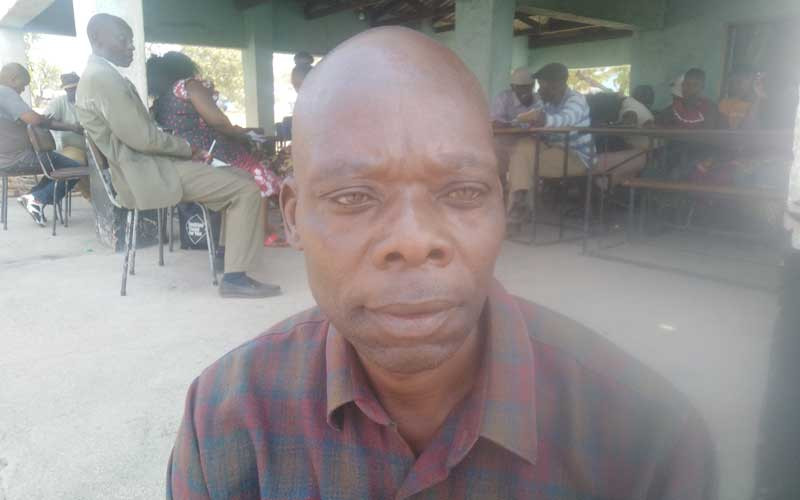 Tendai Shiri* got married at the age of 17 when she was about to sit for her O' Level.
Shiri, now a mother of three, said her marriage during its early stages was characterised by violence.
"My husband would take advantage of my age and bash me like he is beating his daughter," Shiri said.
"He took advantage of our situation at home and would assault me, saying he paid dowry for me.
"When I reported my husband to community leaders, the case would be swept under the carpet.
"At times I would go back home, but my parents would dismiss the assault allegations, blaming me for being the trouble causer."
Shiri said she would act as though everything was fine, but behind closed doors, the husband would beat her again and again, and at times he threatened to kill her.
"It was taboo to say it out," she said.
"Even if you said it out, no one would buy it."
Shiri is among a myriad of women across the globe who have been conditioned to uphold the very traditions and cultural practices that perpetuate their being discriminated against in many ways.
Despite several cultural norms and values that are positive and which contribute to keeping valuable traditions alive - women and girls remain the most vulnerable to gender based violence, including sexual violence.
Just like any rural community, Shamva district where Shiri comes from, is fraught with harmful traditional practices that perpetuate the discrimination and infringement of women's fundamental civil liberties.
In this district, and Mashonaland Central province in general, the patriarchal value system is the order of the day.
The high HIV prevalence rate among young women in Mashonaland Central correlates highly with the soaring rate of gender-based violence in the area.
According to the Zimbabwe Demographic Survey for 2015, the three Mashonaland provinces have the highest gender-based violence prevalence rate is of above 43 %.
In a response to the high prevalence of gender-based violence in Shamva, a cocktail of intervention programmes are being implemented in the district.
One such programme is the Start, Awareness, Support, Action (SASA), which is meant to address the links between violence against women and HIV and Aids.
SASA in local lingo means "speak out" and literally means the programme is about breaking the silence about gender-based violence.
"SASA is a community mobilisation approach meant to prevent violence against women and HIV by addressing the issue of imbalance of power between women and men," said district Aids coordinator for Shamva Shadreck Zanamwe.
"We realised that gender-based violence and child marriages were rife here in Shamva and you will understand that these are linked to HIV infection.
Zanamwe said SASA entails selecting and supporting community members to actively discuss and engage on issues of gender inequality, violence and HIV.
"Gender inequality reduces women's ability to negotiate sex or insist on prevention methods, and thus their ability to protect themselves from infection," he said.
According to UNAids, in communities with high HIV prevalence, intimate partner violence can increase the chances of women acquiring HIV by up to 50%.
Ending violence against women requires concentrated efforts on many fronts with governments, civic society and citizen leadership all pulling together, hence the introduction of SASA in Shamva district.
"Communication and dialogue within communities are a panacea to breaking the culture of silence around gender based violence and that is the essence of SASA," said SASA champion, ward 12 Simon Karombo.
"In our communities gender-based violence and child marriages were prevalent, but we have seen a decline lately and we attribute this to programmes such as SASA.
"Women and men can now talk about these issues, our political and traditional leadership are part of these engagement and we are happy about it.
"As SASA champions, we are working with our traditional leaders in making sure that perpetrators of gender-based violence are brought to book."
Karombo said Chief Bushu and three other traditional leaders in Shamva district have come up with by-laws meant to deal with those who violate women's rights.
He said both men and women in ward 12 were part of the SASA initiative.
Although involvement of men is seen as the key in fighting gender based violence, dialogue and communication have a positive allusion in addressing issues related to violence against women.
Ward 12 councillor Owen Chanaiwa said breaking the culture of silence around gender based violence used to be a mammoth task in his community.
"Most women did not want to come out in the open when they had been abused by their husbands," he said.
"They considered living in an abusive relationship until they died.
"However, with the coming up of SASA, we are seeing a lot of changes as people discuss these issues openly.
"Those who used to feel the pain while hiding in their bedrooms are coming to us and sharing their problems with others."
Tabeth Mumvuri said he used to fight with her husband over money.
"We would fight on daily basis and it affected my children very much," she said.
"Our fights were centred on money, but after going through some sessions and engaging others, I realised that I was lost.
"We are working hard with my husband to improve the welfare of our family and fights are a thing of the past."
Mhandu village head Nebut Mhandu said they were fighting hard for the eradication of harmful cultural practices in the area.
"We are working with other traditional leaders, including chiefs and community leaders in tackling issues such as child marriages," he said.
"We no longer want old people to marry young maids and we are clear on that.
"We don't want to hear people assaulting their partners at home and if we get that information we quickly alert our chiefs.
"The chief will charge you if you beat your wife."
Mhandu encouraged people to talk [SASA] issues around gender-based violence.
He said gender transformative violence prevention programmes like SASA also help reduce HIV-related risk behaviours.
Zanamwe said coming up in the open and sharing experiences with others was vital in fighting gender based violence and HIV.
"We have in our other intervention programmes tried to encourage dialogue at getting people to identify and do something themselves about gender based violence," he said.
"We have had other programmes such as DREAMS and Sista2Sista where dialogue is key and helping break the culture of silence around gender based violence."
Studies also show that at family level, people should practice live communication regularly to help with the reduction of violence against girls and women.
*Not her real name
Related Topics