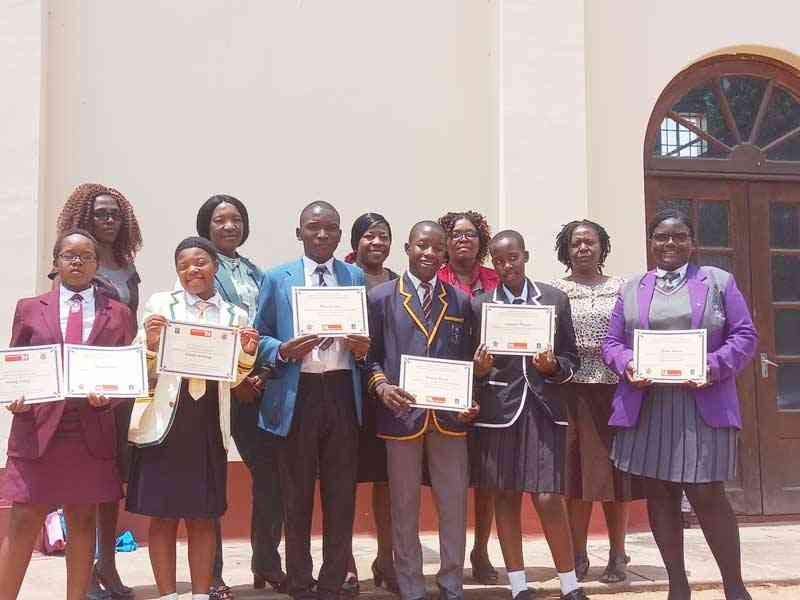 EDUCATION and research officer in the ministry of Primary and Secondary education, Patrick Ngandini, said pupils should research more about the causes and effects of child marriages in Zimbabwe in order to curb the issue which has affected thousands of pupils.
Zimbabwe Lawyers for Human Rights and the ministry of Primary and Secondary Education with support from the embassy of Netherlands hosted a prize giving event in the ending child marriages essay competition on October 28 at Goromonzi High School.
The essay writing competition was an endeavour to encourage young children particularly school pupils in Zimbabwe to engage with the Ministry of Primary and Secondary Education as well as ZLHR in the quest to end child marriages in Zimbabwe.
Speaking to Standard Style on the side-lines of the event, Ngandini said the essay competition was a way to make sure children can research more about child marriages.
"Although a lot of organisations are advocating for an end to child marriages, we saw it fit to engage children because they are the ones who are being affected," said Ngandini.
"It's important that they were able to participate and research on this issue through this essay writing competition."
Natalie Ndlovu, a lower sixth student at Zwangendaba High School in Matabeleland North province, was the national winner in the essay writing competition.
Ndlovu who penned an essay on the impact of child marriages and recommendations to curb the scourge, walked away with cash prize of US$$150.
Provincial winners included Charity Mashasha from Gwanda High School (Matabeleland South), Blessed Masunga from Hama High School (Midlands) and Lawrence Moyo from Kutama Day High in Zvimba (Mashonaland West) and Adelaide Sithole from Segunda College in Goromonzi (Mashonaland East).
The youngest pupil among the winners was a Form 3 student, Tanatswa Chafesuka who won the overall best essay from Mashonaland Central province.
Zimbabwe Lawyers for Human Rights, Patience Chimedza said her organisation was working through advocacy initiatives and campaigns to end child marriages.
Related Topics