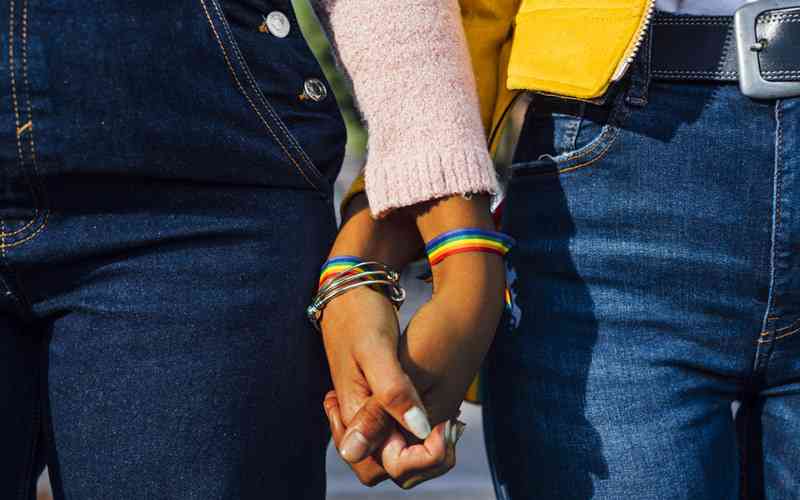 LESBIANS, Bisexual, Transgender and Oueer (LBTQ) women say that they are failing to convince policy makers to include in sexual and reproductive health rights (SRHR) policies that affect women in general. They said they are a marginalised group within a marginalised gender.
This came out in the #HerSafetyOurResponsibility initiative themed Recognising Diverse SRHR needs and Experiences of LBTQ women: We exist, Let us be heard! hosted by SAfAIDS recently.
Representatives from LGBTIQ and women organisations said women in the LBTQ community were among an already marginalised gender, a situation that doubled the stigma that they face.
Gays and Lesbians of Zimbabwe (Galz) representative Sylvester Nyamutendedza said LBTQ women suffered stigma in both the mainstream women movements and on the basis of their sexual orientation.
"LBQ women are the most marginalised," Nyamutendedza said.
"They suffer double stigma and double marginalisation because they are shunned and excluded in the mainstream women movements.
"They are marginalised within the marginalised."
Executive director of Africa Kiburi, Nozipho Moyo said LBTQ women faced numerous challenges that evidently highlighted lack of understanding of the comprehensive SRHR package.
"The understanding of the comprehensive SRHR package has been neglected," Moyo said.
"The government spends millions of dollars in other areas while ignoring the plight of the LBQ."
Founder of SISTA Zimbabwe, Millicent Tshuma said LBTQ women were categorised as sex workers but this makes them uncomfortable.
"Zimbabwe does not acknowledge the existence of LBQT women," Tshuma said.
"We are having serious challenges to convince the policy makers to understand what it is that we need as LBQ women.
"For example, clinics do not have registers for LBQ women.
"There are instances were LBQ women are regarded as sex workers when that is not correct."
Zimbabwe has often been pressured to acknowledge the existence of the LGBTIQ community.
Early this year, several LGBTIQA+ pressured the government at the third cycle of the Universal Periodic Review in Geneva, but Zimbabwe openly declared that it will abide by the dictates of the constitution.
Ironically, the mushrooming LGBTIQA+ associations are registered in the country.
Related Topics