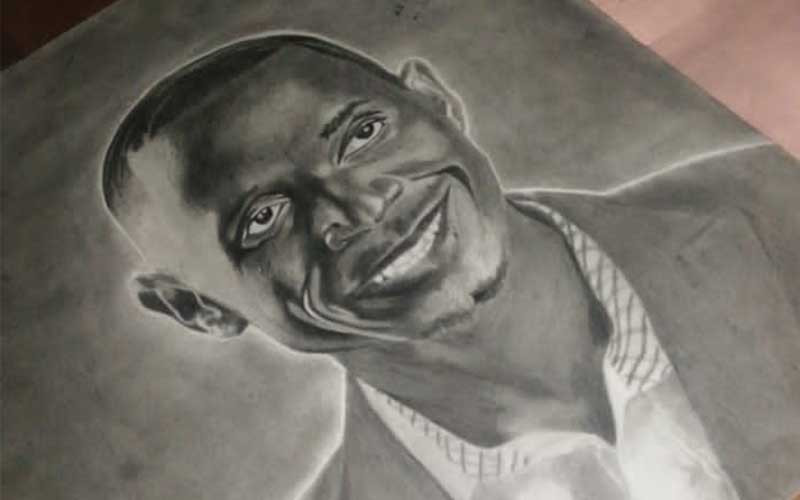 CHITUNGWIZA-BASED pencil artist Masimba Tavonga Sithole (18) believes his art is for everyone's imagination and it will take him to greater places.
Sithole from Chitungwiza Unit L, found the courage to embrace his talent as a pencil artiste and believes that art is for everyone.
The teenager started drawing at a tender age of five and has grown his skills with time.
"My very first vivid sketches were drawings of Goku and Ben10," Sithole said.
"When I completed my O' Level studies, my parents then accepted my talent.
"That's when they started channelling their full support.".
His mother Vention Sithole confirmed her son had interest in drawing from a very young age.
"This boy started drawing when he was still very young around that age where a child knows that this thing I am holding can actually draw and from his scribbles we could actually make sense of some of them," she said.
"When he started his primary education, Masimba would waste his books, making sketches and it would make me so angry and I would sometimes use the rod on him because as a parent you would have bought the books for learning not drawing.
"He would prefer drawing over doing his homework, which would annoy me a lot.
"As he grew older, the drawing habit grew with him. He is self-motivated when it comes to drawing, he even drew portraits of our family members. My prayer is for him to get sponsors so that he gets to use up his full potential."
Sithole, however, said he was destined for greatness despite challenges that he is facing.
"One of my greatest fears was to let myself down so when I faced challenges of not being able to get every tool that I needed for drawing or when I was discouraged by those who always told me that art was for rich and white people, I figured out ways to manage my fears," he said.
"I am aiming high and going for greatness. I am working hard to better myself every day, despite challenges, I know I will make it big and fly the country's flag high."
Related Topics