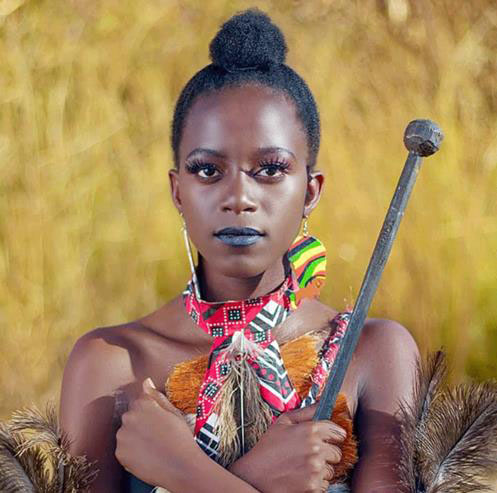 BY STYLE REPORTER CHITUNGWIZA model Eva Mzondiwa will represent the country at the Miss Heritage Global that will be held in Limpopo, South Africa in September.
The Miss Heritage Global is the first international beauty pageant that focuses on the promotion of the diverse heritage and the only internationally recognised pageant hosted and based in Africa.
The pageant was supposed to be held in Abuja, Tanzania  last October, but it was postponed due to the  Covid-19 pandemic.
Fifty-seven contestants from countries such as Japan, France, United States, United Kingdom, Canada, Ghana and Algeria, among others will battle for honours at the pageant to be held at the Kalahari Waterfront Nandoni, Limpopo in South Africa on September 24.
This is not the first time that Mzondiwa has participated in a pageant of such a magnitude after taking part at Miss Africa in Lagos, Nigeria, and managed to make it to the top 30.
"I am very optimistic that this time I will make my nation proud," Mzondiwa said.
"I am confident that I will bring the crown home because I have been working hard."
Locally, Mzondiwa has participated in a number of pageants including the Miss Zimbabwe Grand 2020 where she was named Face of Miss Zimbabwe Grand.
The 23-year-old model is the reigning Miss Heritage Zimbabwe after shrugging off the challenge of 12 other contestants in a pageantry held last year.
"I believe that my experience on the stage will help me bag the global award in South Africa," Mzondiwa said.
A student at the Chinhoyi University of Technology she hopes to be an inspiration to young women in Africa who are not afraid to take charge of their lives and within societies.
As part of her role as Miss Heritage Zimbabwe, Mzondiwa organised a clean-up campaign in mosquito-breeding areas of Chitungwiza.
She focuses on spreading awareness of malaria and participated in the #EndMalaria campaign in 2018.
Miss Heritage Global founder Ronald Tisauke said the pageant is a platform for the world to meet, share and celebrate different cultures and heritages while shaping future leaders and fostering unity in diversity.
"As September is known to be heritage month in South Africa, this will allow citizens to celebrate their heritage and recognise different aspects of the diversity of South Africa," said Tisauke.
"The pageant will focus on culture and heritage as a tool to educate, celebrate and unite people from different parts of the world."
He said the pageant month will be filled with glamour and intellectual life as the finalists would be groomed and trained.
"The finalists will spread awareness through advocacy, and be challenged with cultural fashion photoshoots, and speeches on women empowerment," he said.
Tisauke hopes that the pageant will educate individuals on different culture and heritage while embracing what "makes us who we are as individuals".
He added that contestants can look forward to experiencing Limpopo's indigenous culture and environment.
Related Topics