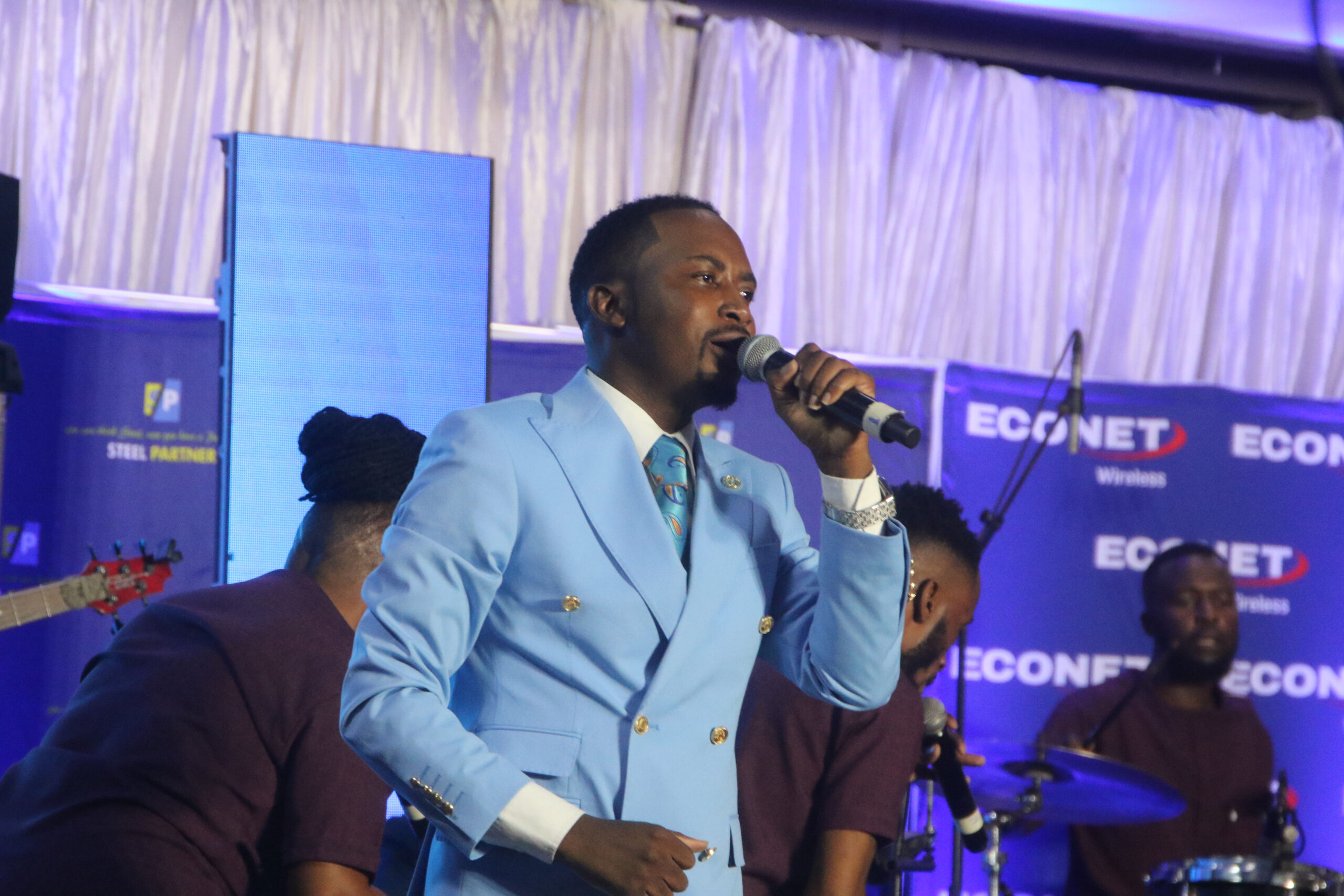 BY KUDZAI CHITSATSO GOSPEL musician Mathias Mhere last  Wednesday launched his 10th album titled Thanksgiving in Harare which he said was a way of thanking God for grace and success.
The album was produced by Cymplex, Makumbe Production, Limitless Production, Joy of Life Studio and Big Sounds Studio.
"I would like to thank God for his grace. It is by his Grace that our launch was a success not by our efforts," he said.
"We could not do this on our own but God was with us all the way and step by step. So all l want to say is thank you Lord."
Mhere believes the album will bless people in different ways.
The album has 13 tracks which largely appreciates and honours the Lord for his grace on Mhere.
Mhere, Dorcas and Freeman unveiled the album by performing track number 2 , Acharwa Ndinyerere in front of a responsive audience.
Another artiste who graced the launch is none other than gospel legend Mechanic Manyeruke who performed his song Moses and the fans sang along.
The first track Mukundi, features Munyaradzi Munodawafa and reminds people that they are winners according to the scriptures and those who walk by faith are conquers. It is followed by Acharwa Ndinyerere, Mukadzi Akanaka, Taura Naye, Nyasha Ndione, Sungano naMwari, Munhu Ana Mwari Wake, Shanda Mudzimai, Izita rake Mwari, Ichaperera Kuna Pirato, Check Your Time and Amen featuring Gary Tight and Kupfuma Ishungu.
Acharwa Ndinyerere, brings in a message that the Lord is going to fight all his battles and it was liked by his fans when he performed it. Mukadzi akanaka (track three) also tackles marriage statuses today and that divorce is sometimes caused by a misunderstanding and a good partner comes from above.
Mai TT, who was emceeing the launch together with Comic pastor, also performed her song Mwari Makanaka and on Thursday after the launch she posted on her Facebook page that she was honoured to have been given a platform to sing one of her songs. Madam Boss was also present supporting man of the moment dressed in a blue suit.
The album's biggest bidder took home the CD home at a cost of US$10 000.
Mhere's other albums include Tinotenda Nyasha, Anoita Minana and Nguva Yenyasha, among others.
Related Topics